13 Best Digital Marketing Degree Course in 2023.
Why should you pursue a Best Digital Marketing Degree Course? Entrepreneurs, in addition to individuals who operate in the field of digital marketing, must possess digital marketing abilities. Even if you've assembled a respectable digital marketing staff, the most successful founders have a thorough understanding of all company components and can give in-depth monitoring of digital marketing initiatives.
The Best Digital Marketing Degree Course can be earned in a number of methods, including through online courses and physical training. Regardless of whether the training or degree in digital marketing is free or paid, you want to complete your digital marketing training knowing that you will receive value for your investment.
This article provides comprehensive information about the best accessible digital marketing degree course that you can complete from the comfort of your own home and get a degree credential upon completion. Simply finish reading this article, and you will be well on your way to being a certified digital marketer.
What is digital marketing?
Internet-based advertising and promotion of products and services. Social media platforms (Facebook, Twitter, Instagram, and YouTube are the most popular), websites, company blogs, emails, and mobile applications are the most prevalent digital marketing methods. The objective is to develop brand awareness, build your brand, and ultimately convince people to purchase your products and be satisfied enough to be loyal to your company or brand.
Is Digital Marketing a viable profession?
Digital marketing is a diversified job option that provides room for everyone willing to experiment with something innovative. Paid advertisements, search engine optimization, social media marketing, and email marketing are all examples of digital marketing strategies. Obtaining a degree in digital marketing through online courses and training is beneficial for job advancement.
List of the Best Digital Marketing Degree Course
The following is a list of the Best Digital Marketing Degree Course:
1. Duke Continuing Studies Digital Marketing Degree Course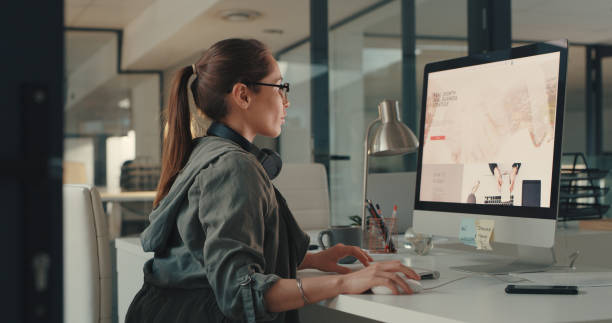 This Best Digital Marketing Degree Course and training offered by Duke University's Office of Continuing Studies is a program designed for individuals who want to enhance their digital marketing skills or begin a career in the marketing profession. With a total of 350 hours of tuition and study, it is one of the most thorough non-credit programs.
The applicant's age range falls between 18 and older years. Candidates must have the ability to read and write in English. Additionally, you must possess computer skills, reliable Internet connectivity, and an active email account.
In addition to laboratories, tools, and other short courses, this Best Digital Marketing Degree Course provides streaming video courses from renowned authors, speakers, and consultants.
To obtain a certificate in digital media and marketing, you must:
Complete the needed module.
Complete six elective advanced units.
Registration and registration for the degree course and training in digital marketing are always open.
Tuition is $3,195 per year
Duration: one year
Contact details: Email digitalmedia-marketing@duke.edu or Call 919-684-3255
2. University of Vermont Degree Program in Digital Marketing
Nationally, the University of Vermont's certificate for digital marketing foundations is ranked as the finest online marketing degree program. This Best Digital Marketing Degree Course is taught by specialists who build and implement digital marketing strategies for Fortune 500 firms. It is intended for marketing generalists, marketing novices, and experienced marketing managers who require it. Understand the digital marketing world better.
This Best Digital Marketing Degree Course provide a comprehensive description of digital marketing training through marketing strategy research and development. Modules in the curriculum include:
Summary and Introduction
Search Engine Marketing
Funded Search
Email Marketing
Display Marketing
Social Promotion
Mobile Marketing
Careers/Becoming More Marketable
Capstone Project
The course is made available online.
There are discounts for members of PMI-CV, VBSR, LCRCC, UVM, and UVM Medical Center partners.
The tuition is $1,695.00
Duration: 10 weeks
Contact details: Call (802) 656-2085
3. Degree Program in Digital Marketing at DePaul University
This Best Digital Marketing Degree Course program in integrated marketing communications gives in-depth knowledge of the fundamental concepts necessary to establish a clear and collaborative communications strategy for your firm using advertising, sales promotion, direct marketing, and digital marketing.
The online or on-campus digital marketing training courses are designed for marketing managers, account managers, seasoned marketers, and advertising professionals who wish to enter the digital marketing specialty.
For admission to the Digital Marketing degree program, students must pass three required courses (see below), two electives, and a seminar.
Development of a certification scheme for marketing plans
Internet marketing certification program online that is practical
A practical certification program for online marketing
The tuition is $1,495.00
Contact details: Email jmurray9@depaul.edu or call (312) 362-591
4. University of California, Irvine Degree Program in Digital Marketing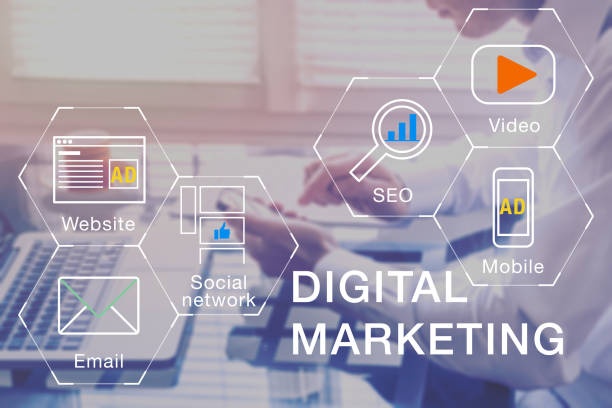 This Best Digital Marketing Degree Course programme is designed for professionals who wish to improve the performance of their website through training and the acquisition of analytical abilities, establish online marketing campaigns, and advance their marketing careers.
It consists of mobile marketing methods, social media, and search engine marketing to assist students in acquiring, converting, and retaining clients.
To enroll in the program, you must speak English fluently.
The tuition is $3,765.00
Three to twelve months
Contact details: Email henry.ngo@uci.edu or call (949) 824-9796
5. Oregon State College
This Best Digital Marketing Degree Course offers a certificate in digital brand management that explains how to rank on the first page of Google, how to use social media for marketing, how to maximize your branding efforts, and SEO, SEM, and AdWords.
The program is designed for marketing and communications professionals pursuing certification in digital strategy, technology, social media, and content generation as leading industry marketing experts from the world's top agencies.
It consists of four classes that are done separately over the course of 5-7 weeks. You will obtain a certificate and digital ID to display your login credentials upon completion.
The courses consist of:
Mobile marketing and social networking
Digital brand strategies
Create a strategy for digital content
Optimization for search engines and search engine marketing
Tuition costs are $1,950.00
Duration: 5-7 weeks.
Contact details: Email PACE@oregonstate.edu or call (541) 737-4197
6. College of La Verne
This Best Digital Marketing Degree Course certificate program is designed for sales and marketing professionals who wish to enhance their digital marketing knowledge and obtain applicable practical skills.
Topics covered include:
Digital Marketing(DM) Channels
Develop and Plan DM Channels
Optimize Website
Optimize Mobile Channel
Optimize Social Media
Other essential aspects of DM channels
The tuition is $2,499.00
Duration: Four days (32 hours)
Contact details: Email jrush@laverne.edu or call (909) 448-4993
7. New Jersey's Rutgers University
This Best Digital Marketing Degree Course provides eleven online degree programs for undergraduates and graduates, including a digital marketing mini-MBA and certificate program.
The courses are designed to increase participants' understanding of digital marketing in an interactive setting utilizing a curriculum created by industry thought leaders for worldwide applications.
Additionally, this Best Digital Marketing Degree Course are suitable not only for individuals who wish to investigate the field of digital marketing for the first time, but also for sales managers, team leaders, and marketing managers. who oversee their own endeavors.
$4,995 (online) against $3,495 (in-person)
12-week or five-day duration
Contact details: Email cmurphy@business.rutgers.edu or call (848) 445-9243
8. University of Wisconsin-Milwaukee Degree Program in Digital Marketing
The professional digital marketing certificate, which consists of courses on digital content planning, digital advertising, and marketing analytics, is meant to assist students acquire the marketing tools and knowledge necessary to operate a business.
The curriculum is designed for professionals in charge of marketing efforts in any sort of organization. Prior to admission to the digital marketing certificate program, however, applicants must possess a bachelor's degree in marketing or a related subject and at least two years of marketing experience.
Certificate recipients must complete three required courses and two electives within two years.
Cost of tuition: $4,344
Length: two years
Contact details: Email nellenp@uwm.edu
9. Washington's University of Washington
This Best Digital Marketing Degree Course offers a certificate in story and content strategy to marketing, communications, advertising, and public relations professionals, as well as individuals wishing to enter the field.
Students with the certificate can:
Develop a content strategy plan for an actual client.
Create content evaluations of a brand and its rivals.
Utilize technologies such as Hootsuite and Google Analytics to develop a content and narrative plan for a specific online channel.
The training is provided online with meetings in real time. It enables students to communicate with teachers and coworkers in real time via chat, web conferencing, and the telephone.
Expenses: $3,225
Duration: 7-9 weeks
Contact details: Call (800) 506-1325
10. Illinois's University of Illinois
The Digital Marketing Certificate at the University of Illinois consists of three courses:
Marketing in a digital world
Digital instruments for the creation of revolutionary new items (case study: local engines)
Digital tools to persuade clients to purchase your products (case study: Pepsi update)
Digital instruments for the effective distribution of your goods (case study: Zappos)
Analytical techniques for marketing
Impact of digital on marketing
Web analysis fundamentals; the consumer
Introduction to web analytics tools; Collection and analysis of qualitative data
How and why are digital search, display, and video channels collecting data? Measurement framework for digital campaigns
Digital marketing channel
What it means to be digital and why a digital strategy is necessary.
Digitally as part of the BMI strategy; convergence of the media
Commence your digital strategy; Conduct your research in digital space
What is the following step in the digital sphere? Digital marketing case studies
Each course lasts four weeks and requires six to eight hours of work per week.
Cost of tuition: $2,974
Length: four weeks
Contact details: Call (217) 333-2747
11. College of San Diego
The University of San Diego was established in 1949 and is a private, Roman Catholic institution that ranks 90th among the nation's top institutions.
The institution offers the Strategic Online Marketing Certificate Program to marketers, business owners, and professionals interested in expanding and enhancing their online presence through the acquisition of digital marketing skills.
This Best Digital Marketing Degree Course are taught by seasoned industry professionals and are suited for anyone seeking a career change.
To get the certificate, students must finish eight basic courses (see figure below) with a cumulative GPA of 2.40 or above, as well as build and present a portfolio containing a company-specific internet marketing strategy. and attend 70% of the courses planned.
Contact details: Email continuinged@sandiego.edu or call (619) 260-4585
12. Commonwealth Institute of Technology
This Best Digital Marketing Degree Course offers the digital marketing and social media analysis program to many professionals, including executives, managers, marketing managers, marketing managers, and agency executives who wish to better control their digital marketing campaigns by understanding the rules of marketing in the new digital age.
The curriculum is offered in-person and includes the following topics:
Internet marketing
Social media advertising
Analytics for social media platforms
Promotion and administration of user-generated material
Mobile marketing and business
CRM strategy in an era of big data and digital marketing
Paid versus earned media
Predictive advertising targeting models
Viral product design
The omnichannel encounter
Randomized investigation
A/B comparing
Cost of tuition: $3,900 (excluding accommodations)
Length: Two days
Contact details: Call (617) 253-7166
13. College of Notre Dame
In collaboration with Rutgers Business School Education, the Mendoza College of Business at the University of Notre Dame offers an accelerated, world-class digital marketing certification program for marketing, advertising, communications, sales, and sales executives IT professionals.
This Best Digital Marketing Degree Course curriculum teaches you how to develop a digital marketing strategy, tailor the digital experience and online customer acquisition process, and calculate the return on investment. It is taught by a faculty of digital marketing industry leaders and includes courses in the following areas:
Digital Marketing Strategy
Search Engine Promotion
Social media marketing
Mobile & Marketing innovation
User Experience and Promotion
Online Customer Acquisition
Customizable Digital Experiences
Web Analytics and Return on Investment
In addition to case studies, interactive sessions, and classroom exercises, this individual program also contains them.
Tuition: $4,996 (includes course materials, breakfast, lunch, and a new iPad with a 20% discount for University of Notre Dame volunteers and Rutgers University graduates)
Length: five days
Contact details: Email info.mendoza@nd.edu or call (514) 631-7236
FAQs On Best Digital Marketing Degree Course
Which degree is best for digital marketing?
A bachelor's degree in marketing, advertising, communication or journalism may help lay the foundation that you will need in your role as a digital marketer.
Is digital marketing a degree course?
A: Digital Marketing degree course offered at UG level requires the candidates to have Class 12 level qualification, irrespective of the stream. Whereas, a PG degree in Digital Marketing requires one to have completed a bachelor's degree course before enrollment.
What qualifications do I need for digital marketing?
Essentially, for undertaking the online courses offered by Indian institutions and universities, the Indian applicants must have graduated (10+2+3) from a recognized educational institution/university in any discipline.
see also