Top 10 Most Popular Study Abroad Countries for Global Students!
Students from all over the world seek out the most Popular Study Abroad Countries because, among other perceived benefits, they believe these countries have a superior education system and a greater number of work prospects awaiting them while studying or after graduation.
These benefits influence the decision of where to study, and the greater the number of international students, the more popular the country.
Here, we will examine the most Popular Study Abroad Countries, including an overview of their educational systems and reasons for their popularity.
List of the 10 Most Popular Study Abroad Countries
This list of the 10 most Popular Study Abroad Countries was prepared based on their educational system and the factors that influenced international students' decisions.
These reasons include their safe and welcoming surroundings and their capacity to host the world's finest colleges.
Top 10 Most Popular Study Abroad Countries by number of International Students:
USA
Australia
Canada
China
United Kingdom
Germany
France
Japan
Spain
Italy
1. United States of America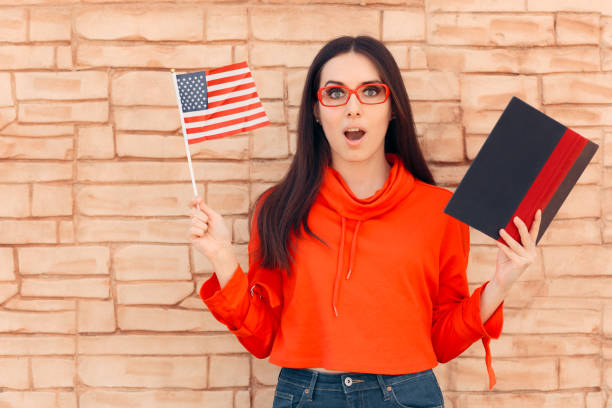 This Popular Study Abroad Countries With a total population of 1,095,299 foreign students, the United States has the biggest number of international students studying there.
Students from throughout the world pick the United States for a variety of reasons, making it one of the most popular study locations. Among these include a flexible educational system and a multicultural atmosphere.
US institutions provide courses in a variety of majors as well as several orientation programs, workshops, and training to enhance the experience of overseas students. Also, universities in the United States are ranked among the top 100 universities in the world.
Harvard is now ranked number one in the Wall Street Journal/Times Higher Education College Rankings 2021 for the fourth consecutive year. The Massachusetts Institute of Technology has been placed second, and Yale University has been ranked third.
A significant amount of academic and social experience is required, which is another reason why the United States is favored by overseas students. Mountains, oceans, deserts, and gorgeous cities are all present.
This Popular Study Abroad Countries offers numerous universities that welcome international candidates, and students can always find a suitable curriculum. Students are always able to pick between places and cities that offer a variety of amenities.
The population of international students is 1.25 million.
2. Australia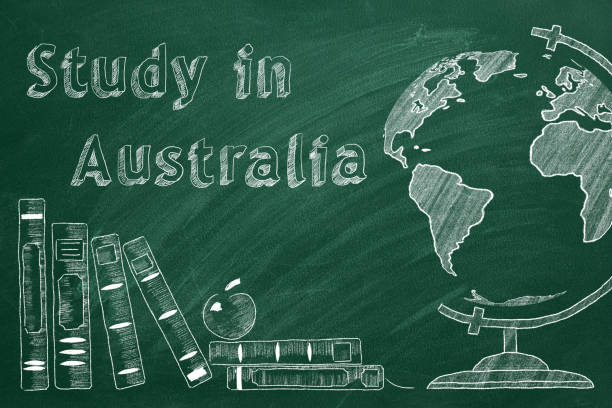 Australia is a world leader in education and a nation that encourages multiculturalism and diversity. Therefore, the community accepts people of different backgrounds, races, and tribes.
This Popular Study Abroad Countries has the highest proportion of overseas students in comparison to its total student population. Due to the fact that there are several school courses and programs in this country. You can essentially study any program you can imagine.
This nation also boasts institutions and colleges of the highest caliber. This is a big reason why overseas students choose to study in this country.
In addition, college fees are among the lowest in the region among English-speaking nations.
Population of International Students: 869 709
3. Canada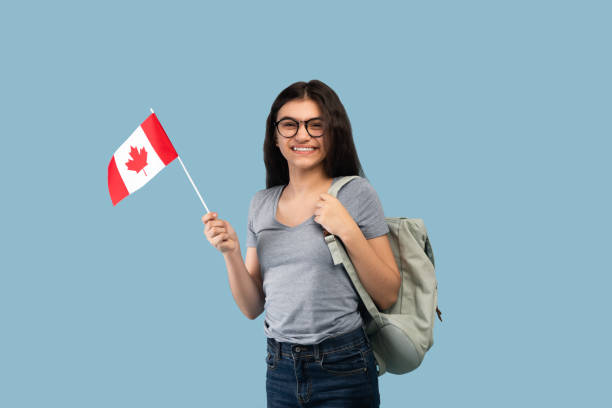 According to the Global Peace Index, Canada is one of the most peaceful study nations in the world; as a result, international students migrate to Canada.
Not only does Canada have a tranquil environment, but its community is also warm and polite, treating international and domestic students equally. The Canadian government also encourages international students in diverse fields, including telecommunications, health, technology, agriculture, the sciences, fashion, and the arts, among others.
Under the Canada's Post Graduation Work Permit Program, overseas students are permitted to reside and work in Canada for up to three years after graduation, which contributes to this country's ranking as one of the most popular study abroad destinations (PWPP). In addition to being eligible to work after graduation, students are also permitted to work up to 20 hours per week during the academic semester.It is also among the Popular Study Abroad Countries.
Population of International Students: 530,540
4. China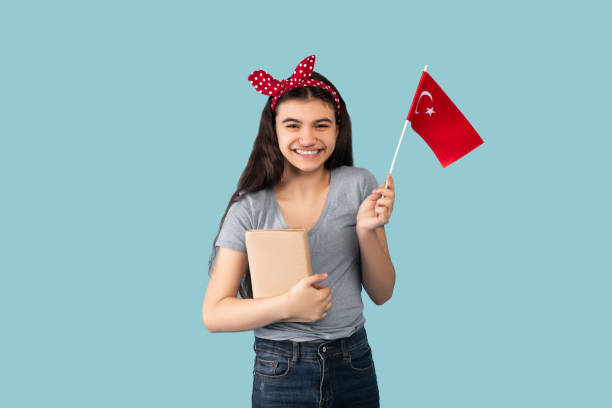 Chinese universities are ranked among the finest universities in the world. This demonstrates the level of education this country provides students at a substantially lower cost, making it one of the most popular study abroad destinations and a top choice for students who wish to study abroad.
In 2018, a report revealed that there were over 490,000 international students from nearly 200 different nations and regions studying in China. A recent study was conducted, and according to Project Atlas data, the number of international students has climbed to 492,185 in the past year.
It would be interesting to learn that Chinese institutions offer partially and fully-funded scholarships, the majority of which are designated for language studies, for both the Master's and the Doctoral degrees, making China one of the countries that give scholarships at these levels.
Tsinghua University is the first Asian university in the history of Chinese universities to be placed among the top 20 best universities in the world by Times Higher Education World University Rankings 2021. (THE).
In addition to the level of education, this Chinese-speaking country's economy is flourishing and rising so rapidly that it could surpass that of the United States in the next years. This places China among the most popular study destinations, and international students from all over the world go there.
Population of International Students: 492185
5. United Kingdom
The United Kingdom is the second most popular destination for overseas students. With a population of 500,000, the United Kingdom is home to a variety of prestigious universities. Although there is no fixed cost of fees, as they vary between universities and can be rather substantial, it is worthwhile to search out scholarship opportunities in the UK.
This Popular Study Abroad Countries provides a vast diversity of cultures and a welcoming environment for anyone wishing to study in England.
The education system in the United Kingdom is flexible enough to allow students to work to support their studies.
Due to the fact that it is an English-speaking country, communication is simple, making it one of the most popular study abroad destinations today.
In addition, it is important to note that British universities are ranked among the best in the world and have an excellent reputation among international students.
Oxford University was just ranked top in the Times Higher Education (THE) world rankings for the fifth consecutive year. In contrast, Cambridge University ranked third.
Population of International Students: 485 645
6. Germany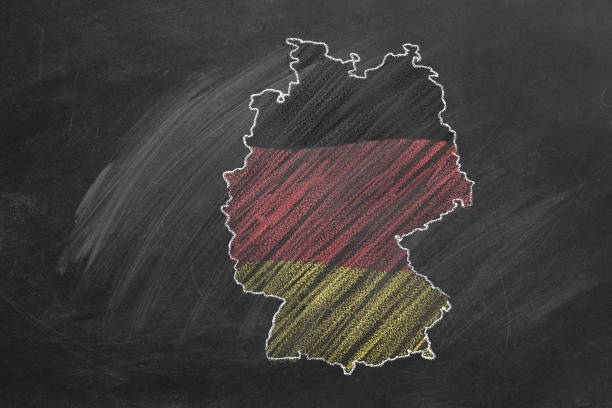 This country is at the top of our list of the most Popular Study Abroad Countries and is adored by foreign students for three reasons. In addition to their excellent educational system, one of these reasons is the inexpensive cost of tuition.
Some German universities do not charge tuition, making education free for students, especially in publicly supported schools.
The majority of courses and degree programs are tuition-free. However, there is an exception to this rule, which is the Master's program. The tuition for this program at public colleges is relatively lower than in other European nations you are familiar with.
A further factor for selecting Germany is the country's low cost of living. This is an added benefit for students, as they would have to pay less to enter buildings such as theaters and museums. In comparison to other European nations, costs are moderate and affordable. Rent, food, and other costs are comparable to the EU-wide average.
Not last, but certainly not least, is Germany's natural beauty. Europe's rich historical history, abundance of natural wonders, and aesthetically pleasing urban metropolises provide international studies students with the opportunity to appreciate the continent.
Population of International Students: 411,601
7. France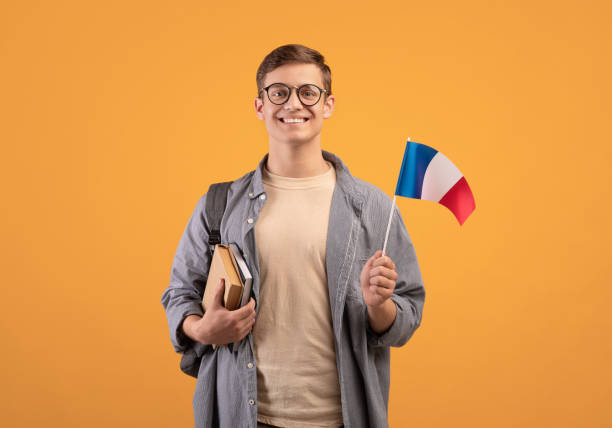 France is an excellent alternative for obtaining a world-class education at an affordable cost. In spite of France's low tuition fees, which are among the lowest in Europe, the quality of education is unaffected.
It might be helpful to know that tuition prices in France are the same for both international and domestic students, estimated at €170 (US$200) per year for bachelor's (licence) programs, €243 (US$285) for the majority of master's programs, and €380 (US$445) for doctorate programs. The extremely selective grandes écoles and grands établissements (private institutions) that set their own tuition rates charge higher fees.
France's education system has produced some of the world's most renowned scientists, artists, architects, philosophers, and designers, demonstrating its excellence.
In addition to famous tourist towns such as Paris, Toulouse, and Lyon, many students fall in love with France because it serves as a gateway to the rest of Europe.
The capital, Paris, has the greatest expense of living, but it is well worth it, as it has been named the top student city in the world four times (and currently stands at fifth).
The majority of postgraduate-level programs in France are taught in English, thus language is also not a barrier in France.This also among the top most Popular Study Abroad Countries.
Population of International Students: 343,000
8. Japan
Japan is a relatively clean nation with an incredibly diverse and rich culture. Japan is listed among the top 10 countries with the best education systems due to its great education system. Japan is one of the most popular study destinations for international students because of its sophisticated higher education institutions.
Japan's reputation as one of the most Popular Study Abroad Countries is largely attributable to the country's high level of safety.
Japan is one of the safest countries to live in, has an excellent health insurance system, and welcomes individuals of many cultures. According to the Japan Student Services Organization, the number of international students in Japan has increased, and the current figure is provided below.
Population of International Students: 312,214
9. Spain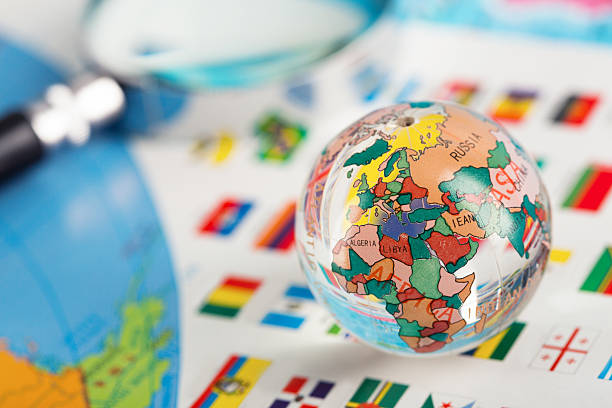 Spain has a total of 74 universities, and its outstanding educational system is imitated by other countries across the world. If you were to study in Spain, you would be exposed to several professional development chances.
International students in Spain have the opportunity to discover and appreciate various lovely regions of Spain, particularly the countryside, in addition to the country's two most populous capitals, Madrid and Barcelona.
The ability to learn the Spanish language, which is one of the three most commonly spoken languages in the world, is another reason why international students like studying in Spain.
The cost of tuition in Spain is reasonable, while the cost of living varies on the student's location.
Population of International Students: 194,743
10. Italy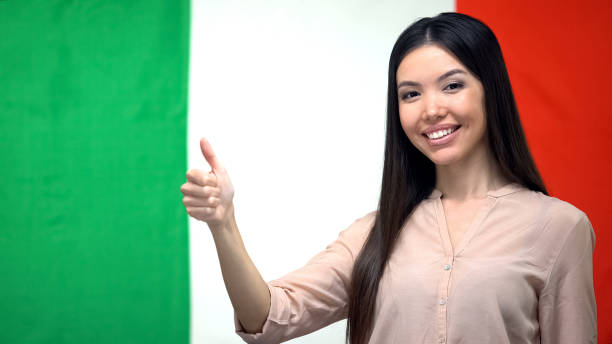 Numerous international students select Italy over other study abroad destinations, placing it fifth on our list of the most Popular Study Abroad Countries. There are a number of factors that make the country so attractive and the top destination for international students who choose to study abroad.
First, the education in Italy is of excellent quality, with a huge number of educational programs in a wide range of disciplines, including arts, design, architecture, and engineering. Universities in Italy have also conducted research in the fields of solar technology, astronomy, climate change, etc.
The country is renowned as the birthplace of the Renaissance and is renowned for its incredible cuisine, fantastic museums, art, fashion, and more. There are around 32,000 international students studying in Italy, including both independent students and those participating in exchange programs.
With the well-known "Bologna Reform" and top-performing universities in global university rankings, Italy plays a significant role in the higher education sector.
FAQs On Most Popular Study Abroad Countries
Which country is No 1 in world?
The overall ranking of Best Countries measure global performance on a variety of metrics. Switzerland is the best country in the world for 2022.
Is studying abroad worth it?
The answer is a resounding yes. While studying overseas is a big commitment that involves a great deal of time and money, it's also beneficial to you in many ways. On a practical note, getting an overseas degree opens up many opportunities to you, and puts you on the path to success.
Which country has easiest student visa?
Undoubtedly, you need to put some effort to acquire a student visa for any country, however, the most prominent options to accomplish easy attainment of student visa as an Indian student are Australia, Canada, and New Zealand.
Which age is best for abroad studies?
Traditionally students fly abroad to study bachelor's/master's or a doctorate degree after completing their high school or required education in their home country. Hence, the average age of joining a course abroad is between 18 to 27.
Is it better to go abroad to study or work?
Working abroad may provide a more immersive experience and can aid in achieving language fluency. There may be additional fees (tuition) for study abroad internship programs or work placement programs. Do not expect to finance study with part-time work. At best, it can provide extra spending money.
Conclusion
In addition to these benefits, international students have the opportunity to learn Italian, which is an official language of the European Union and the Organization for Security and Cooperation in Europe (OSCE).
International students sometimes visit tourist cities in Italy, such as the Vatican, to examine historical monuments and sites.
Recommendation: