10 Best Pastry Chefs Schools In The World.
What are the world's top pastry chef schools in 2022?
Pastries such as cakes, bread, truffles, pies, and cookies are delicious to devour. These delectable pastries and baked goods are part of what makes the profession of a pastry chef so exciting.
Pastries are comprised of flour-based foods, and pastry chefs are individuals who produce these delectable treats.
Despite the fact that many individuals who produce and sell baked goods in their pastry shops are amateurs, certain individuals can learn this culinary talent at a pastry chef school. They will become certified, have the possibility to obtain a high-paying position, and produce high-quality pastries and confections.
What are Pastry Chef Universities?
A pastry chef school is a culinary school that teaches both the fundamental and advanced techniques of baking and pastry creation in accordance with international standards.
Pastry schools, like other culinary schools, are vocational learning centers where you may study food inventory, kitchen management, international cooking methods, and other essential courses.
Training includes correct flour mixing, shaping, and varied baking processes, as well as other kitchen skills and food safety precautions.
However, you may be wondering what pastry chef schools are. Why should you enroll? What distinguishes pastry chef colleges from other culinary institutions? How does one become a pastry chef, and what are the top pastry chef programs at present?
There are two types of individuals who attend pastry chef schools and catering schools. First, ambitious pastry cooks who wish to launch their careers in pastries and confections. Second, professional cooks who wish to switch careers and become pastry chefs.
Some individuals detest the word "school" when contemplating a career as a licensed professional chef. They believe that pastry chef schools are a combination of classroom instruction and hands-on training in which students must adhere to a predetermined list of guidelines when preparing everything from bread to a multi-course meal. That is actually not true!
Pastry chef schools, also known as Pastry Art schools, are unlike normal institutions in that they encourage creative expression. You will hone your culinary and baking abilities in a state-of-the-art kitchen with one-on-one guidance from your instructors.
A Guide to Becoming a Pastry Chef
Determine if you have an innate motivation to become a chef:
The potential of becoming a chef must be considered, just as it must for any occupation in the secular world. You must determine in your heart if this is the vocation you wish to pursue in the years to come. After deciding that this is the best career path for you, conduct study on the industry.
Determine which aspect of pastry arts you enjoy:
Almost every chef has a particular area of expertise. As a pastry chef, you may be expected to become a specialist in one particular area. It could be bread, pastries, cakes, or croissants. The decision is yours!
Practice baking independently:
Your desire to become a chef should motivate you to practice baking independently. You should utilize your leisure time to sample various pastries and sweets. Surely, you will be delighted you done so!
Attend a culinary arts or pastry arts program:
Attending pastry chef school is one method for improving your baking talents.
After locating a reputable institution and enrolling, you can be certain of becoming a certified and nationally recognized chef.
According to a number of skilled pastry chefs, this appears to be the initial and most crucial phase.
Gain experience and apply for positions:
After investing money in your education, you might as well put forth some effort. During your period of study, you should strive to get practical experience and compete in bake-offs.
In addition to the aforementioned procedures, the following bullet points regarding how to become a pastry chef are noteworthy.
List of the 10 Best Pastry Chef Schools
The following is a list of the 10 Best Pastry Chef Schools:
1. French Culinary Institute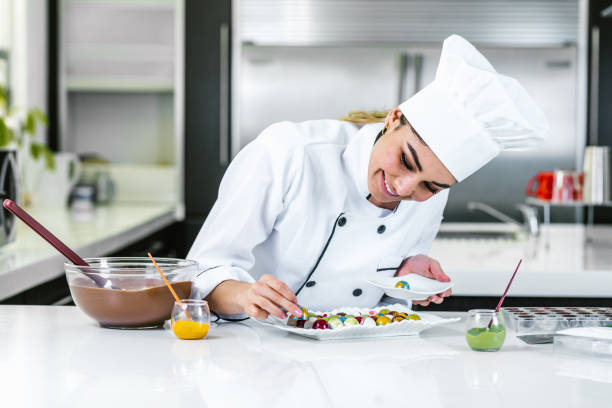 The French Culinary Institute was designed by the great Jacques Torres to be a premier pastry chef school.
There are culinary schools in New York City and the San Francisco Bay Area. Currently, it is known as The International Culinary Center in these two US cities.
This Best Pastry Chefs Schools lasts six months for full-time students and nine months for part-time night students.
Annual tuition at the French Culinary Institute (FCI), now known as the International Culinary Center (ICC), ranges between $38,000 and $41,000.
Click here to learn more.
2. The Art Institutes' International Culinary Schools
This Best Pastry Chefs Schools offers exceptional baking and pastry training at its several campuses located in chosen locations. Many American cities, including Denver, Houston, and Seattle, contain art institutes.
Each art institute has numerous international culinary schools. Diploma and associate degree programs are accessible at reasonable costs and with high-quality training.
Once enrolled in this Best Pastry Chefs Schools, you will be instructed in a variety of ethnic cuisines, from French to Middle Eastern. If you select solely Pastry Art classes, you may enroll in this program.
Click here to visit their site, download the brochure and learn more.
3. Le Cordon Bleu College of Culinary Arts
Le Cordon is one of the Best Pastry Chefs Schools for aspiring chefs to attend. Paris, France is the location of the main branch.
There are a large number of graduates who graduate with honors and do well globally.
You can apply to their pastry chef program in Hollywood, Los Angeles, San Francisco, and other U.S. cities.
You can choose between the 15-week diploma program or the 30-month associate degree program. This Best Pastry Chefs Schools cost €8,100 per year (plus €500 in application fees) and €22,800 per year (plus €1,500 in application fees).
Click here to learn more.
4. The American Culinary Federation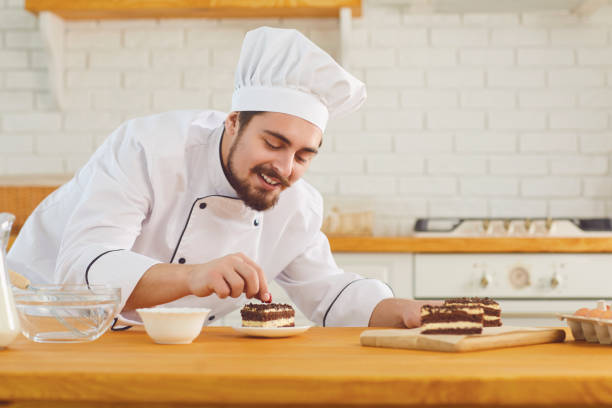 The Culinary Institute of America is recognized for creating highly skilled chefs and is located in Hyde Park, New York.
This Best Pastry Chefs Schools provides the Baking and Pastry Arts Associate in Occupational Studies AOS (21 months) and the Baking and Pastry Arts Bachelor degree because it is dedicated to the culinary arts (38 months).
The Best Pastry Chefs Schools offer a few weeks of externship with training and instruction in the management of a pastry business.
The typical yearly tuition cost exceeds $40,000, although may be reduced if the institute offers grants or scholarships.
Click here to learn more
5. Star Career Institute
The campus of Star Career Academy is located on Long Island, New York. This is one of the Best Pastry Chefs Schools in North America because to the curriculum's rigor and the graduates' recommendation.
You may acquire a certificate in Baking and Pastry Arts as a full-time or part-time student. Star Career Academy offers a variety of subspecialties in pastry and confectionary arts.
The fact that Star Career Academy provides numerous occupational programs with affordable entry criteria is notable.
Click here to learn more.
6. Auguste Escoffier School of Culinary Arts
The curriculum is built on teaching the cooking techniques and talents of the great Auguste Escoffier.
This Best Pastry Chefs Schools specializes in educating both amateurs and professionals in culinary and pastry skills.
The Auguste Escoffier School of Culinary Arts offers certificate and degree programs to aspiring pastry chefs and has campuses located around the United States. Moreover, students are entitled to career support services long after they have graduated.
The cost of tuition of this Best Pastry Chefs Schools is around $22,110, excluding additional expenses like as housing, registration, etc.
Click here to learn more
7. The School of Culinary Arts at Kendall College
Some high-end pastry chefs working in affluent places can attest to the school's influence on worldwide cuisine.
This Best Pastry Chefs Schools has a solid reputation in the United States and internationally. It is widely recognized for its innovative contributions to the food and beverage industry.
The tuition for Baking & Pastry is $8,131, excluding room and board costs and application fees.
Click here to learn more.
8. Institute of Culinary Education of New England
As its name suggests, the New England Culinary Institute was formed in England in 1980, but a branch is located in Vermont, United States.
This Best Pastry Chefs Schools is renowned for creating world-class chefs for a variety of luxury hotels, resorts, villas, and cruise ships.
The tuition charge without financial help is $40,221; however, it may be reduced by 30% if the student obtains aid from the government or the institution.
This Best Pastry Chefs Schools provide courses such as baking & pastry, culinary arts, food and beverage management, and others. After being established for only a few years, it quickly climbed to the top of numerous global culinary school rankings.
Click here to learn more.
9. The School of Crafted Food
It is located in Sherwood Forest in Nottingham, United Kingdom. It is renowned for its comprehensive training in the art of breadmaking, cheesemaking, and numerous other artisanal crafts. The School of Artisan Food is one of the greatest institutions in Europe for learning and refining culinary talents.
Consider the school if you are a chef with an interest in mastering specialized cooking techniques. This Best Pastry Chefs Schools specialized instruction is done in a congenial setting, and former students have given it good marks.
Click here to learn more
10. Castello di Vicarello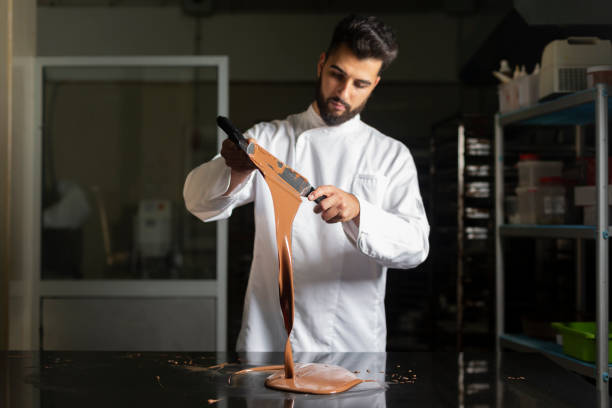 Castello di Vicarello is one of the Best Pastry Chefs Schools. You can expect to receive professional cooking instruction as a registered member.
The Best Pastry Chefs Schools is actually a castle hotel in Tuscany, Italy, where wealthy guests come to relax and enjoy the Mediterranean atmosphere.
They offer generally short professional courses, such as diplomas. You would learn how to make exquisite Pasta and Bread at the castle.
In addition, you would learn certain types of pastry baking at the Tuscan Kitchen. This is a wonderful place to be if you want to improve your amateur home cooking skills.
Click here to learn more.
Conclusion
All the culinary schools mentioned below adopt the methodical approach of "farm-to-table" instruction.
All of the universities listed above educate students everything from the basics of where food comes from to how to prepare and serve it.
A excellent pastry chef school will instill in its students an appreciation for sustainable food cleanliness and quality practices inside and outside the kitchen.
FAQs On Best Pastry Chefs Schools
What is the best pastry school in America?
The Le Cordon Bleu College of Culinary Arts is a most famous pastry chef school. The college has locations in Hollywood and Pasadena in Los Angeles as well as in San Francisco and all the way to Miami. They mainly offer diploma courses on patisserie and baking.
Is a pastry degree worth it?
Pastry school is an investment. But it could come with major rewards, like more job opportunities, advanced credentials, and the foundational skills that you may use throughout the rest of your career. This investment is not out of reach.
Can you become a millionaire as a chef?
However, what many people don't realize is that the restaurant industry is one of the easiest fields for anyone to become extremely wealthy. No matter where you start in the restaurant industry, you can become a millionaire or more.
See also