10 Best-Paid Apprenticeships and Job Opportunities From Apprenticeships!
If you are undecided about attending university but want to continue your education while following an intriguing and financially rewarding job path, you may want to pursue an apprenticeship. Apprenticeships are accessible in a variety of businesses and fields, including business, construction, and healthcare, among others.
Knowing which apprenticeships are among the most lucrative is an excellent approach to organize and plan career objectives. This article defines an apprenticeship, explores the Best-Paid Apprenticeships, and provides a list of Job Opportunities From Apprenticeships.
What is an apprenticeship?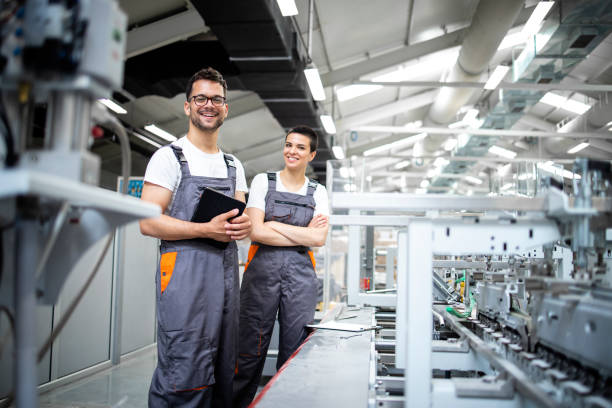 Apprenticeships are training programs that assist students prepare for specialized jobs while they are still in school. As an apprentice, you have the opportunity to learn from professionals with years of experience in the business.
Unique to this type of training program is the chance to earn a wage while simultaneously working and studying. Depending on the type of apprenticeship chosen, the program could take up to six years to finish. Upon completion of a course, students typically obtain certification and become qualified professionals.
Intermediate apprenticeships: Intermediate apprenticeships include Level 2 qualifications and the first level of apprenticeship for which GCSE prerequisites may be necessary.
Advanced apprenticeships: a qualification at Level 3 for which you may be eligible if you have successfully completed an intermediate apprenticeship or have attained at least five GCSEs.
Higher apprenticeships: a Level 4 qualification, equal to the first year of a Bachelor's degree. They may take up to four years to complete and require an advanced apprenticeship.
Degree apprenticeships: a qualification at level 6+ that allows you to pursue a Bachelor's degree while working. Commonly, institutions provide these apprenticeships, which can last between three and six years.
List of the Best-Paid Apprenticeships
The follwowing is a list of the Best-Paid Apprenticeships:
1. IT apprenticeship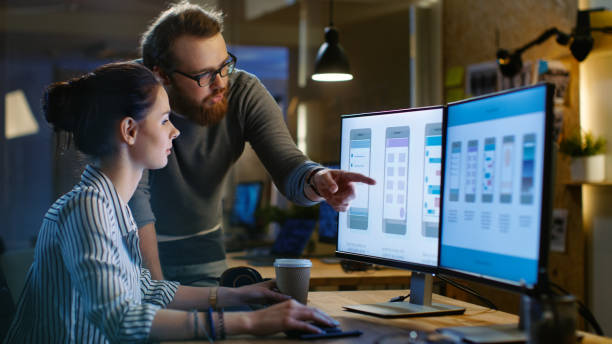 The national median wage is £12,090 per year
Completing an IT apprenticeship successfully gives you with universal information technology (IT) expertise and prepares you for an independent career with a tech company or start-up. As an IT apprentice, you may be required to install, configure, and maintain hardware, software, and other IT equipment.
If you are interested about systems, networks, or technologies and want to work in a dynamic setting, this Best-Paid Apprenticeships program is ideal for you.
2. woodworking apprenticeship
The average annual wage is $15,566
This Best-Paid Apprenticeships works under the supervision of an experienced carpenter. If you are interested in this program, you may be required to clean up construction sites, interpret blueprints, and measure the interiors of buildings. In addition, an apprentice learns how to cut, shape, and assemble wood and wood-based items using a variety of tools.
3. Electrician apprentice
The average annual pay is £17,304
Electrician apprentices are primarily responsible for testing, repairing, installing, and maintaining wiring and electrical circuits. During the program, participants acquire the knowledge and expertise necessary to become licensed electricians. After completing this Best-Paid Apprenticeships, the individual may obtain full-time employment or become a self-employed electrician who provides services to individual clients.
4. training in engineering
Annual average wage: 23,199 dollars
This Best-Paid Apprenticeships prepares individuals for a variety of engineering careers, such as mechanical engineer. You may learn everything from installing networks and systems to assembling engines, making hardware repairs, and testing tools and machinery during the curriculum.
You may specialize in chemical, mechanical, civil, electrical, management, or geotechnical engineering after successfully completing the apprenticeship.
5. management instruction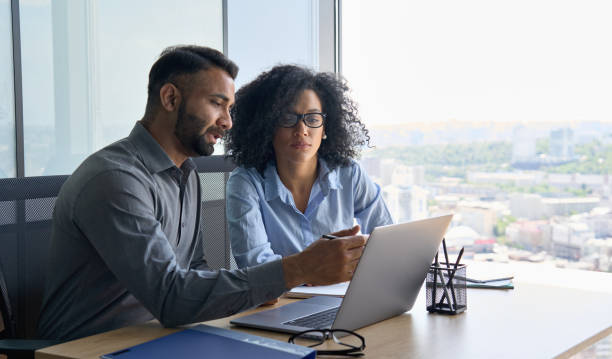 The average annual wage is £26,325
A management apprenticeship can be suitable for individuals who wish to work in a corporate or company environment and acquire business management skills.
During this Best-Paid Apprenticeships, you may get the opportunity to work alongside a seasoned expert, such as a senior operational manager. In order to be successful in the world of management, you must build a specialized skill set, which frequently affords you the chance to earn more throughout your apprenticeship.
Five job opportunities from paid apprenticeships
1. Logistics coordinator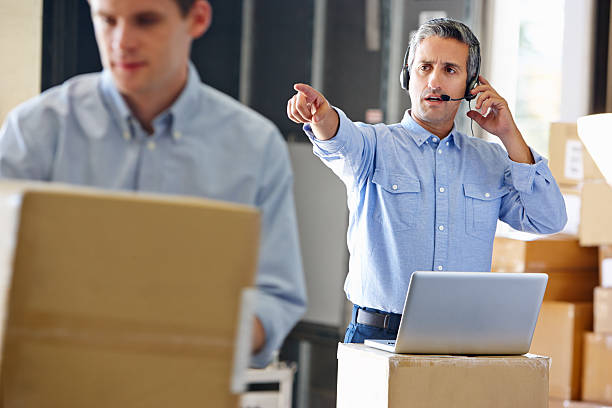 The average national salary is $23,803 per year
One of this Job Opportunities From Apprenticeships is a logistics coordinator. Coordinating and monitoring supply chain activities via facilitating communication between production, sales, and distribution teams are the primary responsibilities of a logistics coordinator.
If you are interested in working in this sector, you may want to seek an apprenticeship in logistics that could help you acquire the necessary skills and expertise. You may also elect to focus your career on a logistical specialization, such as transportation and shipment management.
2. Shift director
The average national salary is £31,603 per year
A shift supervisor or shift manager is responsible for supervising the work of an organization's personnel, delegating responsibilities, and addressing any difficulties that may arise during shifts. It is usual for them to work in production firms, restaurants, and retail establishments, where they also maintain merchandise and balance cash.
This Job Opportunities From Apprenticeships requires strong leadership qualities for success. An successful shift manager is often a forceful yet personable professional with excellent problem-solving abilities who is willing to assist corporate personnel with their daily tasks.
3. Solar installer
The average annual pay is £33,611
Solar installers are skilled professionals primarily responsible for installing solar panels. Their principal responsibilities consist of assembling panels on-site, installing them on rooftops or the ground, and adjusting the wiring to assure safety. It is also customary for them to undertake solar panel maintenance onsite. Solar installers employed by smaller businesses may also serve as salespeople.
4. Chartered Accountant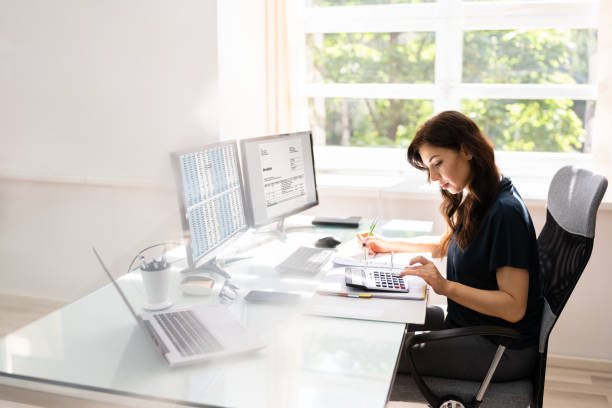 The national median wage is £34,943 per year
An accountant is primarily responsible for preparing financial statements and tax filings. As an accountant, you can work full-time in a company's finance and accounting department or as a self-employed professional running your own accounting firm. To be successful in this career, you must develop your math abilities and attention to detail. Many accountants must also possess excellent teamwork and customer service abilities.
5. Social and health worker
Annual salary average: £43,450
If you're interested in pursuing a career in health care, a health and social care apprenticeship is an excellent option. A successful apprenticeship in health care could lead to employment at a hospital, health center, hospice, or private clinic. It is also feasible to become a social worker and assist persons with impairments or in challenging living circumstances.
FAQs On Best-Paid Apprenticeships and Job Opportunities From Apprenticeships
Which apprenticeship is best?
Engineering is an industry which keeps the economy thriving and puts a lot of people in employment every year. As well as this, their apprenticeship scope is widely considered as one of the best in the business.
Are apprenticeships worth it?
Apprenticeship training programmes are specifically tailored to ensure you develop the skills employers want. This means that apprentices not only have better long-term salary prospects, but they also have excellent progression opportunities, whether looking to study further or climb the ranks within the workplace.
How much do apprentices get paid UK?
Currently, the national minimum wage for apprentices is £4.30 per hour. The minimum apprenticeship wage applies to those aged 16-18, and those aged 19 or over who are in their first year. All other apprentices should be paid the national minimum wage for their age, or more.
What age are most apprentices?
19 to 24-year-olds account for 30.5% (106,300). Apprentices aged 25 and over account for 47.4% (165,300).
How many hours can an apprentice work a day?
How many hours can an apprentice work? Apprentices can start work as young as 16 and apprenticeships are generally for a minimum of 30 hours per week. The Working Time Regulations 1998 state that young workers should not work more than eight hours a day and 40 hours a week and don't normally work at night.
See also