10 Best New England Boarding Schools: Although it sounds difficult, there are advantages to studying away from home. There are New England Boarding Schools that may provide your child with the ideal educational experience away from home.
Hence, if you are searching for an economical, not too crowded, and attractive home away from home for your children while they study in New England, this post is a compilation of the best New England Boarding Schools available to you.
According to research, boarding schools increase the quality and amount of educational inputs considerably. Nonetheless, this does not exclude the existence of obstacles that may present themselves in boarding schools.
Parents are left with the burden of discovering the best boarding options for them. In doing so, they are supposed to evaluate the pros and cons of each boarding school.
Thus, the boarding school whose benefits outweigh its drawbacks should be the top choice.
In addition to gathering the top New England Boarding Schools, the WSF Team will examine the benefits of boarding schools. It also provides simple justifications for why parents should allow their children to learn in a different environment away from home.
A brief glance at the table of contents below will give an overview of all the information available in this article and its sequential flow.
Why attend The New England Boarding Schools
Obviously, there is more to life than earning good grades at school. Exposing children to healthy interpersonal relationships and self-management skills is a fantastic idea.
Studies indicate that, particularly at the high school level, the majority of pupils would rather attend school and return home than engage in some type of diversion at home.
Inasmuch as all work and no play makes Jack a dull lad, it is imperative that high school students make the most of their time there. What could be construed as play can be characterized as distractions that can hinder the academic performance of youngsters.
Thus, boarding school is an excellent option. Although it allows students to have as much fun as they need to avoid appearing dull, several aspects discourage them from misusing them.
Due to their work schedules and other obligations, parents may not be able to exert these elements to their maximum potential at home.
New England Boarding Schools are an excellent alternative for kids from both this town and neighboring towns. The preceding statement is essentially true for a variety of reasons.
Secondly, New England Boarding Schools do more than attend lessons. New England boarding schools provide some of the most diverse and engaging experiences available.
In fact, kids in New England boarding schools imbibe the local culture. This is accomplished by the presence of a profusion of professional sports teams, historical landmarks, and cultural attractions.
List of the Best New England Boarding Schools
The following is a list of the Best New England Boarding Schools
1. Philips Exeter Academy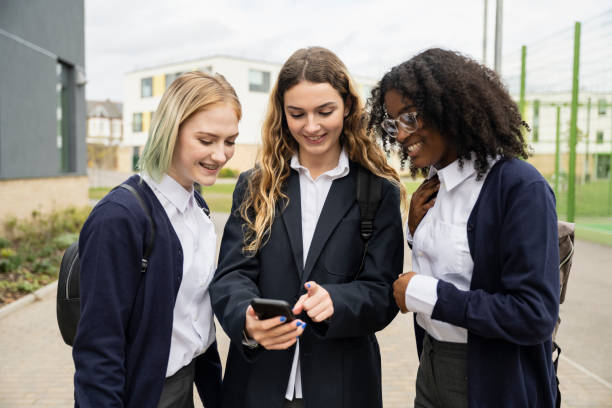 Decades of Philips Exter Academy ninth through twelfth graders comprise the first year of Harvard students.
Fundamentally, Philips Exter academy adopts the Harkness method to give a dialogue focused learning.
To complete their coursework, students must choose from over 400 courses in 19 topic areas.
This institution's math program emphasizes problem sets and seminar-based instruction. In fact, they deliberately discard traditional textbooks while promoting student ownership of the learning process.
Mark Zuckerberg, the founder of Facebook, and Christopher Kimball are among its noteworthy alumni. This organization is in charge of Cooks Illustrated and America's Test Kitchen.
This New England preparatory school admits approximately 80 percent of its pupils to its student-friendly boarding facility.
This is one of the New England Boarding Schools offering grades 9-12 pupils.
This New England boarding school is one of the long surviving boarding institutions that maintains a rigorous, formal dress cose.
Alumni of this boarding school in in New England proceed to attend Ivies as well as University of Chicago, Northwestern, Duke, Georgetown, NYU, and the U.S. Naval Academy.
The residential life at WRA is noteworthy. Besides the extending of classes to Saturdays, the school includes other boarding school traditions.
Friday study breaks and Wednesday sit-down family-style lunches are examples. The latter is conducted with the faculty as a whole.
Ian Frazier (author, essayist), and Lee Morin (NASA astronaut) are among its prominent alumni.
3. The Taft Institution
This is one of the best New England Boarding Schools. It provides coeducational boarding for ninth through twelfth graders.
One notable characteristic of this New England boarding school is the fact that current students enjoy full access to a vibrant alumni network of approximately 9000.
Students who graduate from this school proceed to enroll at Yale, Penn, Georgetown, Middlebury and George Washington University.
Mary Chapin Carpenter, a Grammy-winning singer-songwriter, is one of the most renowned graduates of this boarding school in New England.
4. Deerfield Academy
Deerfield is one of the best New England Boarding Schools. It is a coed boarding school for ninth through twelfth graders.
The majority of teachers at boarding schools in New England hold graduate degrees in their respective fields.
And, quite a lot of grads from this top New England boarding graduate from High school to attend Yale, Harvard, Dartmouth, Georgetown, and UVA.
This New England residential school is distinguished by its curriculum's emphasis on fostering personal interests.
In reality, its inscription "Be Worthy of Your History" explains why it inculcates a sense of community into its educational need to satisfy the need of the twenty-first century.
Nobel prize-winning physicist Henry W.Kendall is one among its many prominent alumni.
5. Rosemary Hall Choate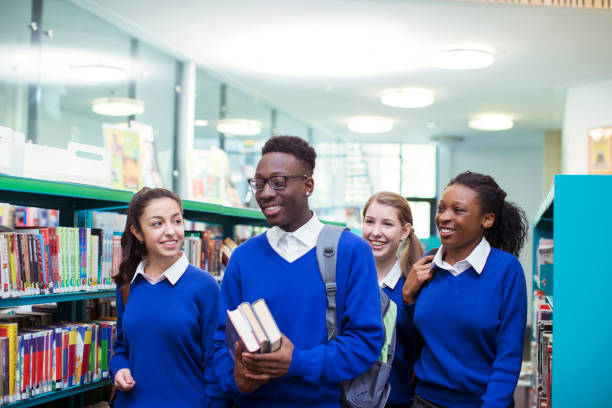 This Connecticut private coeducational residential school accepts students in grades 9 through 12.
Choate is renowned for its capacity to provide full financial aid to all students with demonstrated financial need, despite the school's relatively high tuition.
Students have access to more than 300 courses focusing on multidisciplinary Environmental immersion programs, Arts programs, and Modern standard Arabic programs. These courses are exclusive to the New England residential school Choate.
President John F. Kennedy and publisher James Laughlin are noteworthy alumni of this institution.It is also among the best New England Boarding Schools.
6. The Governor's School.
Essentially, it is the nation's oldest boarding institution. From 1763, it has continuously operated a coeducational residential school for ninth through twelfth graders.
This institution recently took first place in the Green Cup Challenge. This New England boarding school is distinguished by its requirement that students perform 100 hours of community service.
These graduates enroll at the Ivies, Boston University, Tufts, Furman, and the University of Southern California.
Booker T. Washington, Jr. is one of the most renowned graduates of this boarding school in New England.
7. The Ethel Walker School
This is a boarding school for females in Connecticut, New England. Being one of the premier boarding institutions in New England, its girls acquire a solid basis in traditional college prep courses.
Most Walker ladies matriculate at Ivy league institutions and also in top engineering schools in America.
The school provides distinctive skill-based courses, particularly in advanced mathematics, equine studies, creative writing, and Arctic studies.
Frances Beinecke, head of the National Resources Defense Council, is a distinguished alumna of the institution.It is also one of the best New England Boarding Schools.
8. Berkshire School.
Berkshire is one of the New England Boarding Schools in Sheffield. It is a coeducational boarding school for students in grades 9 through 12.
It offers a rigorous college preparatory curriculum with a novel approach to education.
This New England boarding school awards grades based on effort as well as achievement. This gives a better reflection of the kids academic performance.
This New England residential school offers distinguished programs in aviation science and advanced humanities studies.
The former prepares students to take and excel on the FAA ground Scholar Certification exam.
The vice president of Global Brand Solutions and Innovations at Google, Lucas Watson, is one of the most renowned alumni of this boarding school.
9. Middlesex High School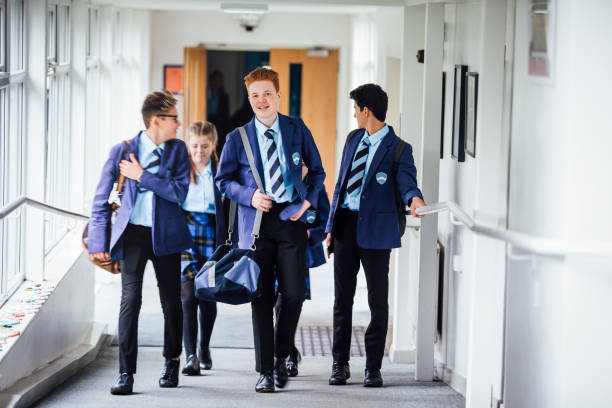 This is another another prestigious private coed boarding school in New England. It serves ninth through twelfth graders.
Essentially, the boarding school is intended to foster the growth of students' personal and intellectual interests.
Being one of the premier boarding institutions in New England, it offers a mindfulness course to freshmen for the first nine weeks of their enrollment. While Sophomores attend a weekly expository writing seminar.
This school's graduates attend Ivy League institutions, including the University of Chicago, George Washington, and Vanderbilt.It is also regarded as one of the New England Boarding Schools.
Former New Mexico governor and presidential candidate Bill Richardson is one of the men.
FAQs On Best New England Boarding Schools
What is the number 1 boarding school in the US?
1 Phillips Academy Andover It was founded in 1778 and has a long tradition of academic excellence, with notable alumni including George W. Bush and Julie Andrews. Phillips Academy Andover is also one of the most selective boarding schools in the country, with an acceptance rate of just 13%.
How much a year is boarding school in UK?
Fees for British boarding schools range from £20,000 to £30,000 per year for each child. The cost can be as low as £12,000 for day pupils who live with their parents/guardian or in their own accommodation, and many excellent schools take international pupils on that basis.
Are kids who go to boarding school more successful?
Research has also shown that boarding school students feel more prepared for college and university than their peers. They are also more likely to earn advanced degrees like a Master's or PhD and advance to more prominent roles in their careers and communities.
Are British boarding schools worth it?
Boarding schools in England offer pupils an outstanding education, supporting them to develop the skills and essential grades to progress into University. Every UK boarding school is required to meet strict standards on the quality of their teaching, student care and facilities.
Also read