10 Best Information Technology Schools In The World: If you aspire to become a chief technology officer, a software developer, or even a computer analyst, you should pursue a degree in computer science. You must start your career by acquiring a degree from one of the Best Information Technology Schools in the world.
Many chances exist for a career in information technology. Bill Gates (founder of Microsoft) and Mark Zuckerberg (founder of Facebook) are very wealthy due to their participation in IT.
Businesses, colleges, banks, and almost every other industry cannot operate efficiently without computer analysts and software developers.
What is  Information Technology?
Information technology (IT) is the use of computers to store, retrieve, transmit, and alter data or information, according to Wikipedia.org. Information and Communications Technology (ICT).
IT is a type of technology that encompasses computing, telecommunications, hardware, software, and almost everything else involving the transport of information or the systems that support communication. The diverse Information systems include:
Database management systems
Management information systems
Decision support techniques
Office information technology
Transaction processing systems
Knowledge management systems
Chief information officer typically refers to the individual in charge of IT and computer systems within a corporation. A CIO's primary responsibility is to provide a crucial interface between business requirements, user requirements, and the information and communication technology (ICT) employed at work.
How long is the master's degree program In Best Information Technology Schools?
Given that IT is a fast expanding industry in today's digitally interconnected society, obtaining a graduate degree is not a terrible idea. A standard Master of Science in Information Technology provides students with the potential to become computer networking specialists.
This certification will essentially equip you with computer science knowledge and provide you an advantage in the job market. So, in order to get a graduate degree, students must master mathematics, computer science, and communication.
However, the graduate studies also include a course in Management. In reality, if you hold a Master of Science as a job candidate, you will be offered a position of prominence and a rich pay.
The majority of managers of computer and information systems work full-time. Some work above 40 hours per week.
Information technology is a dynamic and developing job industry that requires highly educated professionals. If you are prepared to achieve success in this crucial area, proceed. By filling out the lead form, you can search for your program and contact the admissions office of the institution of your choosing directly.
How much does studying In Best Information Technology Schools cost?
Obtaining a degree in information technology is expensive, time-consuming, and difficult, but it pays off in the end. Nonetheless, the cost of an MSc in IT typically varies based on the institution and courses chosen.
Some courses are available online while others are only available on campus. These factors affect tuition and registration fees, therefore it is prudent to enquire with specific universities regarding price.
Graduate tuition and fees at public institutions average $30,000 per year, whereas graduate tuition and fees at private colleges average $40,000 per year, according to Peterson's.
List of the Best Information Technology Schools In The World
The following is a list of the Best Information Technology Schools In The World:
University of Massachusetts – Lowell
New Mexico State University
Kennesaw State University
East Carolina University
Pennsylvania State University
Drexel University
Oregon Institute of Technology
Carnegie Mellon
Purdue University
University of Washington
1. Lowell University of Massachusetts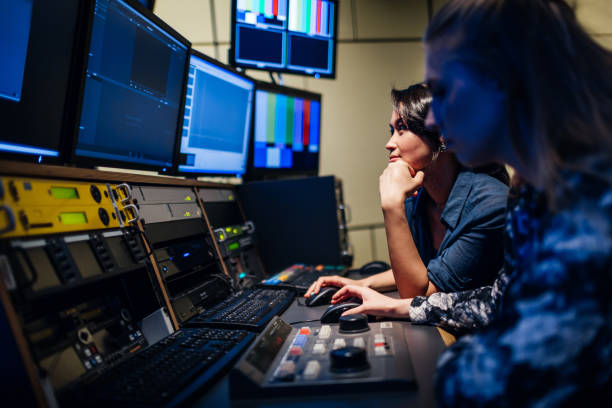 The University of Massachusetts–Lowell is one of the Best Information Technology Schools in the world. The New England Commission of Higher Education (NECHE), formerly known as the New England Association of Schools and Colleges Commission on Institutions of Higher Education, has granted regional accreditation to the institution (NEASC-CIHE).
There are online programs available for all levels in a variety of disciplines. The ICT Online degree program prepares students for a range of IT-related vocations. Students gain a solid understanding of IT theory and practice.
Programming, systems administration, and IT ethics are typically covered in the program's core curriculum. In addition, the online IT degree program offers a variety of elective courses for students to choose from.
The curriculum comprises Computer Ethics, Project-Based Information Systems, Technical Discrete Structures Information Systems, and Scientific Communication. In addition, the information technology courses at UMass Lowell are offered at least three times per year (Fall, Spring, and Summer), allowing for consistent degree progress.
2. New Mexico State College
Consider New Mexico State University if you are seeking for one of the Best Information Technology Schools in the world. The institution was included on the U.S. News & World Report Top Global Universities 2021 list. This year, NMSU tied for 710th place among 1,500 universities from 81 countries.
The online IT degree program takes a total of 128 credit hours. The curriculum includes topics such as Computer Networking, Ethical Hacking, Introduction to Information Security Technologies, Windows Enterprise Administration, and numerous others.
The Bachelor of Arts in Information and Communication Technology (ICT) curriculum offers the themes and concepts necessary for the design, implementation, and management of diverse computer-based information systems.
Included in the curriculum are studies of computer hardware, application and operating system software, enterprise system management, system security, cyber defense, system integration, database design and management, networking, and network security.
Information technologists, project managers, systems or network administrators, computer support specialists, and database administrators are typical job titles for graduates.
Higher Learning Commission has regionally accredited New Mexico State University (HLC).
3. Kennesaw State College
According to U.S. News & World Report, KS is one of the Best Information Technology Schools in the region and is one of the major universities in Georgia.
The master's degree in information technology at Kennesaw State University is one of the most affordable programs of its kind in the region, and students can tailor the curriculum to their professional interests by taking courses in security, databases, networking, and health information systems, among others.
The curriculum offers numerous elective courses. It enables students to create a specialized program with a concentration in a variety of IT fields, including IT Security, Health Information Technology, Databases, and Networking.
Students acquire abilities in planning, building, applying, and operating complex information systems regardless of their concentration.
In addition to the academic curriculum, the school's average tuition is $4,734, and the cost per credit hour for part-time courses is $263.
4. East Carolina College
Information security is the focus of ECU's master's degree in information technology. This curriculum will prepare you for a successful career in the dynamic Information Technology area (IT).
ICT students at East Carolina University acquire both theoretical and practical skills for creating, deploying, securing, and debugging computer networks in small, medium, and large businesses.
With industry internships, co-ops, and capstone projects, students are able to get significant laboratory experience through the coursework. The program includes a curriculum based on industry standards, heterogeneous internetworking technologies, operating systems, and cloud technologies from top businesses such as Cisco Systems, EMC Corporation, Juniper Networks, IBM, Microsoft, Network Appliance, and RedHat.
5. Pennsylvania State College
The College of Information Sciences and Technologies at Penn State is a global leader among the greatest institutions of information technology. Being of the Best Information Technology Schools, The institution offers online IT degree programs.
Typically, the online degree in information technology comprises 125 credit hours. IT students engage in courses that focuses on programming, database management, and the human-technology relationship.
You will earn the same Penn State diploma as all other graduates upon completion of this program.
6. Drexel University
DU is a great institution to obtain a degree in Information Technology. In fact, the Master of IT program at DU is one of the best in the country.
The IT program is divided into four 10-week quarters every year, allowing students to complete more courses in less time. 1.5 quarter credits are equivalent to one semester credit.
With a grade of C or above, you may transfer up to 113 quarter credits from an eligible institution of higher education. Most credits complete liberal arts or general education requirements.
Middle States Commission on Higher Education has accredited Drexel University (MSCHE). The on-campus Bachelor in Computing and Security degree is accredited by the Computing Accreditation Commission, which is run by the Accreditation Board for Engineering and Technology (ABET).It is also among the list of our Best Information Technology Schools.
7. Oregon Institute of Technology
On our list of the Best Information Technology Schools, Oregon Institute of Technology has the top rank.
Non-traditional students can choose from a number of undergraduate, graduate, and professional degree programs at this institution.
Oregon Tech Online offers programs that cater to the different professional needs of its students. In addition to a focus on practical knowledge and abilities, Oregon Tech Online offers career development services to its students.
Application Development, Business/Enterprise Systems, Design for Learning, and Quantitative Analysis are some of the primary IT specializations covered by the online curriculum.
8. Carnegie Mellon
Carnegie Mellon is well famous for its inter-disciplinary research. Niche presently ranks the institution as the best school for information technology. In addition, CMU is ranked number one by US News as the top graduate school for computer science and the finest graduate program for IT management.
Bachelor of Science in Information Systems and Bachelor of Science in Information Systems are offered at BU. Game Design, Quantitative Analysis, Business/Enterprise Systems, Computing and Information Systems & Technology, Animation, and Special Effects are covered in the IT program.
9. Indiana University-Bloomington
Purdue is an excellent option for those interested in information technology and related subjects. Purdue's Computer Information Technology program is ranked fourth in the nation.
Individuals can tailor their B.S. in Information Technology by adding concentration(s) and/or interdisciplinary minor(s) based on their specific interests.
Business Management, Big Data, Bioinformatics, Cyber Security, Health Informatics, High-Performance Computing, Infotainment Multi-Media, Innovation and Commercialization, International Studies, Modern Manufacturing, Network Engineering, Systems Analysis, and Design are all covered in the coursework.This is also regarded as one of the Best Information Technology Schools.
10. University of Washington, Seattle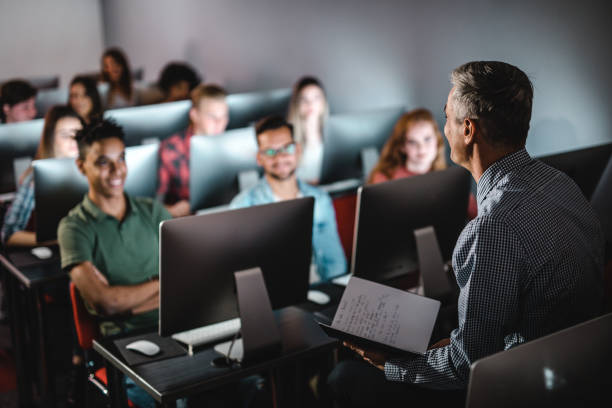 UW is among the leading public research universities in the United States. The school's IT program is now ranked third by US News, giving it an excellent option for students interested in Information technology.
The IT department offers a variety of concentrations under the Informatics major, including data science, cybersecurity, and human-computer interface.
The coursework includes Development, Design, Ethics, Development, Data, and organization-related topics.
FAQs On Best Information Technology Schools
What college has the best technology program?
#1: Cornell University — Ithaca, NY
Three IT bachelor's degree programs are available, each at a different college: BA in Information Science (College of Arts and Sciences) BS in Information Science (College of Agriculture and Life Sciences) BS in Information Systems and Technology (College of Engineering)
Which IT program is most in demand?
1. Python, SQL, and Java are the most advertised software skills. We've counted the times each language appears in a job vacancy at Indeed. This ranges from around 2,500 great job postings with Golang at the bottom to 84,000 outstanding postings for Python at the top.
Is it worth to study ICT?
IT Jobs are always in Demand
As technology progresses the need for information technology professionals will only increase. And the better your skill set the more in demand your expertise will be. With jobs being so scarce, the information technology industry continues to show a promising demand trend.
Is ICT better than computer science?
There is no such thing as "better" because they lead to different careers and have different specialisations or subfields. Either discipline is a great choice for your studies, as long as you're passionate about technology, and you understand what each study option implies
Also read