10 Best Industrial Design Schools In the World !
Have you ever considered how the wonderful objects we use are made? An industrial designer has created your iPhone 11 pro-Max, an exotic Lamborghini, the sleekest Macbook laptop, spacecraft, and satellites, among other objects. Get such inventiveness by attending one of the Best Industrial Design Schools in the world.
Industrial design colleges teach students to design systems and build products that optimize the value, functionality, and appearance of their employers or clients.
As a professional service, it is the Industrial Designer's responsibility to utilize the benefits of data collecting and research to produce clear and simple conclusions that eventually result in enhanced consumer benefits.
Drawings, descriptions, and design models are used to offer recommendations.
Consider the products you use on a daily basis. The majority of them are useful, appealing, and appear to be quite straightforward.
But, even the most simple goods are often more complex than they may appear. Not only must these items be conceptualized and designed, but they must also be made.
If you want to be a part of that area, this article will provide you with all the information you need about the Best Industrial Design Schools in the world.
Check out: 10 Best Fashion Design Schools in the World
What Do Industrial Designers Do?
Industrial designers produce aesthetically pleasing and user-friendly goods by combining an artistic and engineering perspective with a keen business sensibility.
These professionals observe, model, and test their furniture and appliance designs to ensure that they are optimal. For entry-level employment, industrial designers need a bachelor's degree in industrial design or a related discipline.
Art and design fundamentals are also required for this profession.
What are schools for industrial design?
Industrial design schools are educational institutions that teach students the entirety of the industrial design procedure. This intricate procedure involves a variety of specific abilities.
Industrial design professionals must be more than just artistic. They must also have a comprehensive understanding of the manufacturing procedure.
Also, these experts must be able to design safe and valued items and manufacture them in the most cost-effective manner.
These Best Industrial Design Schools offer a variety of specializations for students to select from. Whether you are interested in designing kitchen appliances or luxury automobiles, industrial design colleges can educate you for this challenging and rewarding job.
List of the Best Industrial Design Schools In the World 
The following is a list of the Best Industrial Design Schools In the World:
1. Massachusetts Institute of Technology (MIT)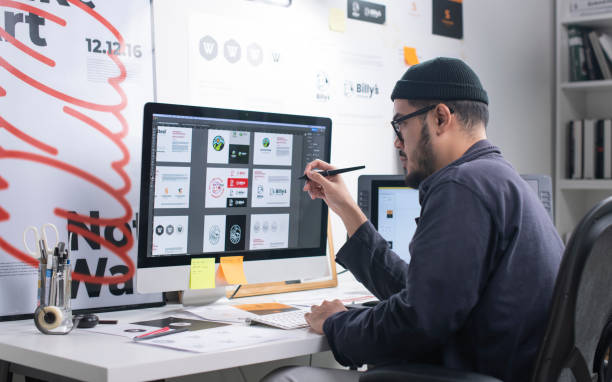 The Massachusetts Institute of Technology is a world-class institution that is acknowledged to be one of the Best Industrial Design Schools in the world and one of the world's top universities.
The learning atmosphere and instructional methods in which they place their kids are exceptional. They provide courses in product design and development as an institution.
This course is engaging, and students participate in projects that hone their design talents. Typically, the learning module will include workshop modes in which students complete exercises.
The university takes the time to instruct students on how to determine the demands of their target audience. From there, they can develop a design concept and see it through to completion.
This is the reason why their products continuously exceed consumer expectations. This is also why their students succeed in the marketplace.
2. London's University of the Arts
The University of the Arts, London has produced industrial or product designers of exceptional caliber. It is one of the Best Industrial Design Schools in the world.
It has a reputation for providing experienced professionals over the years. These individuals adjust flawlessly to shifting trends and play strategic roles. This institution's professionals are also recognized as trend setters.
This is because the school encourages independent thought. In the transdisciplinary education module, students participate in a variety of projects. Additionally, its instructional design incorporates business, discourse, audiences, and service.
All of these are created with the intention of training their students.
They teach their pupils to take risks through exploration in order to create substantial design process advancements.
They also equip pupils with the skills to confront and overcome obstacles. The university provides students with access to and interactions with eminent figures in the subject.
3. ETH Swiss Federal School of Technology in Zurich
Industrial design is one of the ETH Zurich- Swiss Federal University of Technology's most popular courses. The institution is recognized to be one of the Best Industrial Design Schools in the world.
It teaches knowledge and skills applicable to the ever-changing field of design. The faculty provides interdisciplinary learning modules that aid in the development of well-rounded persons.
Its instructional module is founded on natural environment, social significance, and technology. Graduates are always competent in the construction of industrial items.
All alumni from this university are able to critically evaluate their professionalism in the workplace. With the new technologies, however, students can remain competitive and generate quality jobs.
In addition, their training objectives seek to guarantee that essential social factors are taken into account. The faculty supports innovation, creativity, and originality. Students are therefore more than capable of capitalizing on their greatness and displaying it.
Yet, this institution is widely praised for its brilliance.
4. Royal Academy Of Art
This university provides industrial design through its "Design Goods Program." The university's rigorous curriculum inspires students to mature and become leaders.
It teaches students to be creative and technically competent leaders capable of resolving global problems. His teaching methodology incorporates a design mindset with intent and adheres to the prescribed design culture.
The faculty is comprised of active design professionals with extensive teaching expertise. Yet, there are also study groups that aid pupils in comprehending various subjects. The technical help provided by prototypes to students is likewise outstanding.
Typically, student-created projects are shown in London and worldwide. In addition, this means that kids are exposed to the world in preparation for life after graduation.
After receiving extensive instruction at the school, it is impossible for graduates not to stand out among their counterparts from other institutions. Thus, the university stands out among the Best Industrial Design Schools.
5. Parsons New York's New School of Design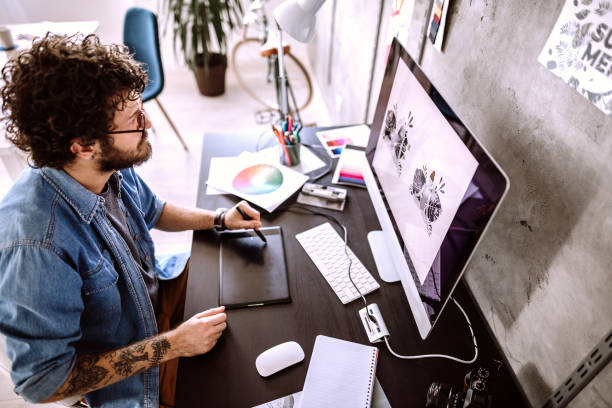 The Parsons Design School is one of the Best Industrial Design Schools and is renowned for its exceptional curriculum. They offer product design at the undergraduate level and industrial design at the graduate level.
Yet, enrolling in a Master of Fine Arts in Industrial Design program is advantageous.
The offered course is a two-year, full-time program. Yet, it is more beneficial.
In a profession that is always evolving, the institution is famous for generating industrial designers that are experienced, relevant, and productive. In addition, the process of education attempts to equip students with knowledge that will benefit them locally and globally.
As they gain knowledge, they develop the mental and physical capacity to address the needs of people locally and globally. The university cultivates competent and competitive individuals.
This is why its former students flourish in the global community. Yet, the same can be true at the undergraduate level. They endeavor to cultivate competent employees who are up to the task.
6. Politecnico di Milano
Politecnico di Milano (Polytechnic University of Milan) is the top technological university in Italy and the Best Industrial Design Schools. There are numerous reasons to pick this university.
The fact that it appears on our list should suffice as sufficient evidence. With numerous laboratories, students are exposed to an ideal environment for research.
The learning module prioritizes the quality of instruction and research. Experimental research is essential to a student's development, and this university is well aware of this.
Yet, many graduates of this university each year are well-equipped for industrial design processes. Faculty members guarantee that students participate in research and training projects.
They endeavor to collaborate with other elite colleges in European nations. What makes them distinctive is their capacity to combine classroom learning with workplace learning. This provides a student with a competitive advantage in the labor market.
The industrial design program of the Ontario College of Art and Design University (OCAD-U), housed in the landmark Sharp Center for Design by Will Alsop, is the best for addressing global concerns as outlined by the United Nations' sustainable development goals for 2030.
The outcome is an ambitious synthesis of disciplines, such as a lunch kit that addresses the approaching food crisis by omitting meat and plastic and incorporating an application to track daily nutrition.
The curriculum pushes students to conceive about products and services situated at the intersection of "the artifact," "the system," and "the experience," which, in the present day, frequently entails reacting to our digital shadows.
Also read: 20 Jobs in Technology and Science
7. Indiana's Purdue University,
USNews & World Report has recognized Purdue University as one of the top 20 public universities and one of the top 10 undergraduate programs in the country. Purdue University is one of the Best Industrial Design Schools in the Midwest.
Being a land-grant institution, Purdue has traditionally been a leader in science and engineering, but it is also highly regarded in the liberal arts, such as literature, writing, art, and design.
Equally excellent in science and the arts, Purdue's Department of Art and Design is a leader in industrial and interaction design.
The Department of Art and Design at Purdue University provides a BFA in Industrial Design that is a NASAD-accredited professional degree program that combines creative technical and critical thinking skills to produce exceptional industrial designers.
Through competitions and integrative projects, students practice sketches and designs using traditional tools and three-dimensional designs with technical tools, as well as teamwork and leadership.
Purdue is a dependable institution in the Midwest and the nation for launching a successful career.
Check also: Best UX Design Courses Online 2023
8. Pasadena, California's ArtCenter College of Design.
ArtCenter may be a small institution, but what it lacks in size it makes up for with a highly regarded program, a conservatory approach, a huge number of spaces for advanced creators, and a faculty of well-known industry experts.
The attitude of the ArtCenter training camp necessitates rigorous effort from its students; hence, the institution attracts a mature and dedicated student body. Speaking of driving, ArtCenter also offers an innovative transportation design program, with many graduates seeking employment with luxury automobile manufacturers.
Regardless of their approach, many ArtCenter alumni affirm that their studies were the most difficult they have ever undertaken, but that they helped them stand out professionally.
10. Virginia Tech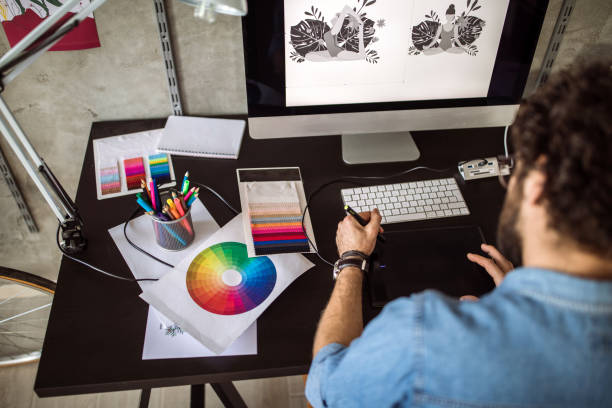 The Polytechnic Institute of Virginia and the State University, also known as Virginia Tech, is widely considered as one of the top public colleges in the nation, a model for education in applied sciences, engineering, and business.
Virginia Tech is one of the most prestigious agricultural institutions, and its urban architecture and planning department is among the most prominent in the world.
Virginia Tech's entire aim is to provide the best education possible to the citizens of Virginia, preparing them for vocations that will change the world upon graduation.
The award-winning School of Architecture + Design provides the Virginia Tech Industrial Design program with a world-class curriculum that prepares students for every issue in industrial design by leveraging the experience of professionals, extensive corporate relationships, and hands-on learning.
Industrial design at Virginia Tech prioritizes people by applying humanistic principles and technological abilities to create useful goods. Graduates can anticipate that Virginia Tech's reputation, which is supported by NASAD certification, will carry them away.It is also among the Best Industrial Design Schools.
FAQs On Best Industrial Design Schools
Is Industrial Design in demand?
Employment of industrial designers is projected to grow 3 percent from 2021 to 2031, slower than the average for all occupations. Despitelimitedemployment growth, about 2,700 openings for industrial designers are projected each year, on average, over the decade.
Is being an industrial designer a good career?
According to the U.S. Bureau of Labor Statistics, the field of industrial design is expected to grow substantially over the next eight years. And, with an average salary of $77,030 a year reported in 2021 (but closer to $104,000 in San Francisco), the field promises great job security and financial stability.
Is Industrial Design like engineering?
Despite the similarity in name, industrial design and industrial engineering are two completely different professions. In some cases, they can be part of the same team, but each has different sets of responsibilities.
Does Industrial Design use engineering?
They combine art, business, and engineering to make products that people use every day. Industrial designers consider the function, aesthetics, production costs, and usability of products when developing new product concepts.
Also read