Best Free Online French Courses with Certificates!
Do you wish to study French and obtain a certificate in it? Then you should read this article about Free Online French Courses with certificates.
Check out: Study in France in English for Free + Scholarships
There are more than a thousand languages in the world and more than 2,000 dialects in Africa alone. In each of these languages, French is recognized as one of the ten most widely spoken languages in the globe. Amazing, yes?
French is one of the most sought-after foreign languages to study. The French language is an official language in up to 29 countries around the world. As a result of its status as an official language, the majority of non-French-speaking countries study it to facilitate communication with French-speaking nations.
Also read: 25 Cheap Self-Paced Online College Courses for Credit
In this era of globalization, the easiest and most accessible method to learn French from the comfort of our homes is through online courses with certificates. In addition to learning French from the comfort of your home, you can enroll in a variety of other free online foreign language courses and receive a certificate upon completion.
Online French courses provide the individual with the fundamentals and development of the French language. Individuals who demonstrate an interest in the online French courses are also awarded certificates upon completion of the program.
Check: Top 8 Free Online Spanish Courses
Advantages of Studying French
Learning French is advantageous for both individuals and the global community. The advantages of learning French are as listed below.
It enhances communication effectiveness.
Learning French opens the door to international employment opportunities.
It qualifies individuals for promotions, new employment, and other opportunities where knowledge of French is essential.
Capability to communicate with coworkers, clients, and partners in the target language.
Learning French enables individuals to work in positions requiring French proficiency, such as translation.
Apply for a position with a multinational corporation abroad.
Communicate with French-speaking residents in the countries you visit.
Learning French makes travel more convenient, secure, and enjoyable.
Read great works of literature proficiently in their original language.
Learning French permits us to encounter the culinary heritage of French-speaking nations.
Study in a French-speaking country abroad.
Pursue an advanced degree in French
Enhance top academic prospects
Travel with assurance to a French-speaking country
Date a French woman or man
Expose yourself to the universe.
A language that is enjoyable to study
A language used for teaching others
Appreciate the richest French films and literature
Order with assurance in dining establishments
Prerequisites for Free Online French Courses
Below are the requirements for Free Online French Courses
Academically, students interested in French study should possess some English proficiency. That is all.
There are no age, geographic, or educational prerequisites for enrolling in online French classes at any level.
List of the Best Free Online French Courses with Certificates
The following is a list of the Best Free Online French Courses with Certificates:
Diploma in French language courses
Improving your French Language Skills – Revised
Basic French Language Skills For Everyday Life
French language Studies – Dining out, Describing people and places
On-Ramp to AP® French Language and Culture
Talk French
Three Minute French Free Taster Course for Beginners
You Learn French
Improve Your French Now
The French Experience
1. Certificate in French language courses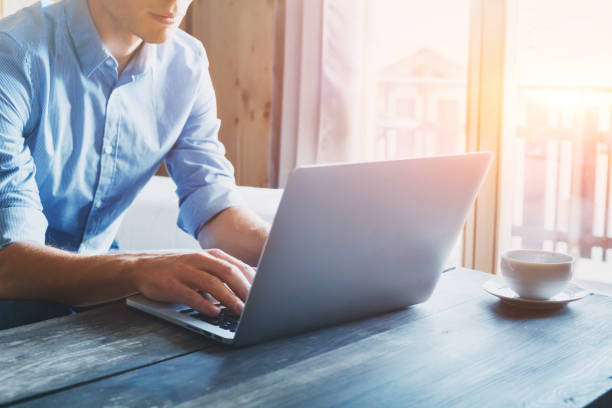 The University of Texas at Austin publishes this Free Online French Courses with certificates. With this free online course with a certificate in French, you can confidently learn to speak and write fundamental French.
It will teach you the most essential aspects of the French language, from numbers and grammar to phonetics, accents, and social conversations with friends.
At the conclusion of this course, you will be ready to initiate your first flawless French conversation.
2. Revised Improving Your French Language Abilities
As one of the best Free Online French Courses, The Free French course will provide students with an overview of the French language and conversational skills. The class is entirely free and can be taken at your own pace, making it ideal for beginners, travelers, and those wishing to refresh their conversational skills. After completing this course, you should be able to:
Say hello and farewell
Introduce yourself and request someone's name.
Describe where you are from and your vacation plans.
Discuss family and acquaintances.
Discuss your interests, the seasons, and the climate.
Identify various modes of conveyance
Pronounce the French alphabet's characters.
Correctly pronounce the French accents
Read the clock
List numerals
Identify dates and months
The free online French course includes an evaluation and a completion certificate. Due to the exceptional user interface and additional benefits, this is one of our top choices for online French courses. It is one of the Free Online French Courses.
3. Essential French Language Abilities for Everyday Life
In this introductory French course, students will acquire the fundamental language skills necessary for daily communication. It is designed to help pupils expand their vocabularies, master the verb tenses, and become conversant in French in a variety of situations.
It is one of the Free Online French Courses.
4. French language studies – Eating out and describing people and locations
This free online French course will teach you how to describe objects, order food in restaurants, and other similar topics.
This free online French course will teach you how to order food and describe people and places.
It will teach you essential phrases and vocabulary so that you can carry on conversations in restaurants and discuss the people and locations you visit.
This course is perfect for anyone who needs to acquire French conversation quickly! It is one of the Free Online French Courses.
5. Introduction to the AP® French Language and Culture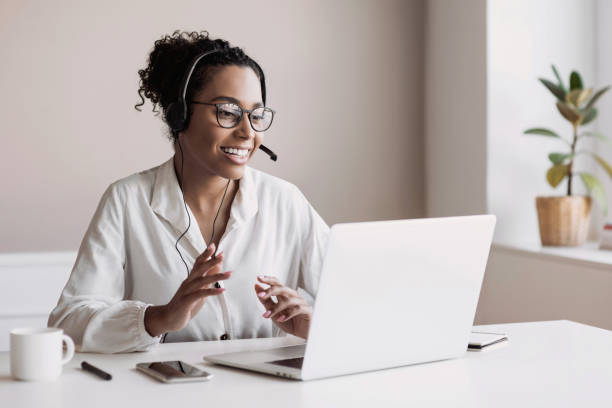 This course is designed for students with a solid foundation in the French language. You will partake in both written and oral communication from the start to the finish of the course.
The purpose of this course is to provide students with a solid foundation in French so that they can readily begin school in Francophone countries.
The online course will focus on:
Possessives, demonstratives, and object pronouns are reviewed.
Review of verb conjugations and their applications (various tenses and modes).
Composing an essay for the AP® examination.
One of the reasons why this course is recommended is because the free online French course is extremely useful. Every instruction incorporates a practice drill. It is one of the Free Online French Courses.
6. Communicate in French
Talk French is a video-based course designed for absolute beginners as well as those who need to refresh their abilities. Each of the twelve topics includes a video, a word game, and printable worksheets.
You can commence this free online French course at the beginning and follow the lessons sequentially, or you can jump in wherever you like. It is one of the Free Online French Courses.
7. Three Minute Free Sample Course for Beginners in French
This course will teach students how to travel to a French-speaking country as more than just visitors. It is intended to cover the fundamentals of the language so that you gain a general understanding of ordinary conversation, including:
How to grasp fundamental phrases
Pay attention to what is being said to you.
Develop a comprehensive vocabulary of immediately applicable words.
Comprehend the linguistic and grammatical aspects of the language
Understanding the language's pronunciation and structure
In audit mode, the online French course is offered for free. Upgraded students are eligible for a completion certificate and have the ability to direct message the instructor with inquiries. It is one of the Free Online French Courses.
8. You Learn French
This offering is more of a massive repository of online video courses than a course. While the user experience leaves much to be desired, the content is of exceptional quality and quantity, with hundreds of video lessons and tutorials as well as free PDFs.
It is one of the Free Online French Courses.
9. Improve Your French Currently
This top-rated, free course has instructed more than 30,000 students and is a concise, straightforward offering presented entirely in French. This is a useful resource for intermediate users that covers listening and comprehension skills, French culture, and vocabulary expansion.
Students enrolled in the free version have access to the entire online French course, but they will not receive a certificate. Students will be able to obtain certification and send direct messages to instructors after the upgrade is implemented.
It is one of the Free Online French Courses.
10. The French Experience Ten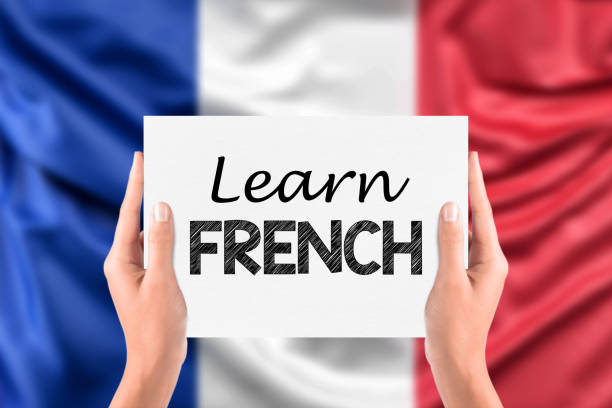 In this course, students will adopt a hands-on approach to learning by watching video lessons on a variety of everyday activities. The course is designed to assist individuals in navigating common words and phrases and is ideal for travelers. It is suitable for both novices and those who wish to refresh their skills. The fundamentals of this free online French course include:
Locate a campsite.
Locate a museum
Talk to a doctor
Order at a restaurant
Purchase apparel
Obtain a transit ticket.
The course is entirely free, and registration is not required. Students can take the course at their own tempo using only the information they require, or they can proceed through each lesson in order. It is one of the Free Online French Courses.
FAQs On Free Online French Courses
Which certification is best for French language?
DELF is an official diploma awarded by the French Ministry of Education to certify that foreign candidates have achieved a certain level of French.
Which foreign language is in demand?
French (Français) French is the most popular foreign language in India, and the reasons to learn French are apparent. With over 30 Francophone countries around the globe, It is spoken by roughly 300 million French speakers globally.
Can I study French by myself?
Absolutely. Since you already speak English, learning French is a completely achievable goal. And thanks to countless resources, you can even do it from the comfort of your home. As long as you have a good study plan and determination, you can reach French fluency fast by teaching yourself.
Can I work while studying French in France?
You can supplement your income by working while studying in France, regardless of the level of education you are undertaking and regardless of your nationality. All students have the right to work on or off campus. A few rules to be aware of.
Also read