10 Best Community College in Hawaii 2023. In Hawaii, as in the majority of states, two-year institutions are often less expensive than four-year universities.
Hawaii participates in programs and partnerships such as the State Authorization and Reciprocity Agreement (SARA) and the Western Interstate Commission for Higher Education (WICHE) to provide students with subsidized online and on-campus tuition.
The Hawaii Promise Program provides more than $2.5 million annually in free tuition to students.
Over ten million tourists visited Hawaii in 2019. Many more individuals traveled to the Aloha State for higher education.
The University of Hawaii Community Colleges comprises seven campuses and numerous educational institutions across the state's islands. Hawaii is also home to some of the nation's top online institutions.
The Best Community College in Hawaii are reasonably priced, and the state's unique cultural and geographical offerings make it an ideal place to study.
Why Should I Attend College in Hawaii?
Here are a few compelling arguments for studying in Hawaii:
1. Educational Possibilities
A portion of the University of Hawaii System is responsible for directing the state's major community institutions. There are about a half-dozen community institutions in the Hawaiian islands, all of which offer distance and in-person instruction.
The college system takes pride in its capacity to generate well-trained job candidates who are prepared to enter the workforce and contribute to the local economy.
Despite being an island state, Hawaii maintains a number of educational ties with mainland organizations and institutions as well as those in the South Pacific.
2. Economy
Because Hawaii's economy relies significantly on tourism, the COVID-19 outbreak was so catastrophic.
A significant portion of the state's employment, including retail employees, hotel managers, and tour guides, is employed by tourism.
With one union member for every four workers, Hawaii is the most unionized state in the United States. The majority of these employees are involved in trades such as building and dock work.
see also: Managerial requirements: qualifications and career tips
3. Expenses of Living
In Hawaii, the cost of living is relatively high. The state's cost of living index is 185, roughly double the national average of 100.
Housing costs in Hawaii are roughly three times the national average. The state's natural beauty attracts numerous tourists and retirees, driving up the cost of living.
Due to the state's island status, many resources, including food, must be imported, increasing the cost of living.
4. Cultural and Community-Based Provisions
Hawaii has a long and illustrious history and a diverse culture. Visitors can participate in outdoor activities such as snorkeling, hiking, fishing, and surfing in the Aloha State.
On the islands, students, locals, and visitors can visit the volcanoes.
There are also opportunities to learn about native rites and Hawaiian culture. There are museums, theaters, and other art-related attractions located throughout the state.
5. Climate
The only "real" seasons of Hawaii, which has a tropical climate, are summer and winter. The summer season lasts from May until October, whereas the winter season lasts from November until April.
During the summer, the average daytime temperature is 85 degrees while the average nighttime temperature is 78 degrees.
Mountains and the northeastern edge of the islands receive the greatest amount of precipitation. The predominant climate is breezy and sunny.
List of the Best Community College in Hawaii
The following is a list of the Best Community College in Hawaii: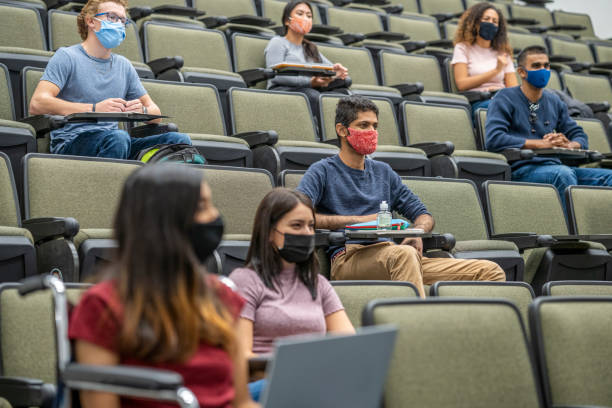 This Best Community College in Hawaii offers twenty distinct degrees, including liberal arts, automotive technology, and culinary arts.
In the majority of fields, an associate's degree and a certificate are available. Part-time certificate programs provide students with part-time paths that can be completed within two years.
If they work full-time, on-campus associate degree students can also complete their studies in two years.
The AA in liberal arts offered by Leeward Community College is transferable to the University of Hawaii at Manoa.
In addition, the college provides over a half-dozen online certificates in subjects such as business principles, teaching, and travel industry management.
This Best Community College in Hawaii provides online courses in accelerated five-week periods. In contrast to on-campus associate programs, the online AA degree can be completed in two and a half years.
Leeward CC accepts students with a GED certificate, as do all community institutions included in this ranking. Each year, the University of Hawaii System awards a number of meritorious students with scholarships.
KCC serves around 7,000 on-campus and online students from its location in eastern Honolulu.
Tourism, education, and nursing, to name a few of the state's most prominent businesses, are reflected in a number of the college's academic offerings.
In addition to associate degrees, the university offers nine non-credit certificate programs in areas such as massage therapy, phlebotomy, and surgical technology.
Each semester, approximately 200 online courses are available to students. This Best Community College in Hawaii offers online tutoring, testing, and technology resources to students who are pursuing a degree entirely online or in a hybrid style.
Alumni can receive critiques of their resumes and practice interviewing skills at the Employment Preparation Center. Finally, high school students in Honolulu can participate in the dual-credit program.
Residents of Hawaii and active-duty military personnel are exempt from paying an application fee when applying for the fall or spring semester. The COMPASS placement examinations are used by incoming degree candidates to determine which English and mathematics courses they will study initially. Additionally, students may qualify for one of four institutional scholarships.
The 18 programs offered by Kaua'i Community College prepare students for a variety of careers, including medical assistants, nurses, and beekeepers. This Hawaii community college also has strong ties to the surrounding area.
Every month, for instance, this Best Community College in Hawaii hosts at least two public events, such as lectures and presentations.
Distance learning at Kaua'i Community College may appeal to those who reside in rural Hawaii, want to get a degree in a hybrid format, or have other responsibilities such as a full-time work or a family.
Learners who intend to transfer to a bachelor's completion program through Kaua'i CC may enroll in any online course offered by the University of Hawaii System.
Advisors at the Veterans' Support Center work one-on-one with veterans to ensure that applicable military training can be applied to certificate or degree requirements.
Like all public universities in Hawaii, Kaua'i Community College gives Native Hawaiians distinct scholarship and grant opportunities. Additionally, Hawaii residents aged 60 and above are excused from tuition.
Hawai'i CC, which includes campuses in Hilo and Kailua Kona, has a unique connection with the University of Hawaii at Hilo, allowing community college students to utilize the academic, library, and career services of the larger four-year institution.
Among the college's 28 academic programs are agriculture, business technology, and management of tropical forest ecosystems and agroforestry.
Certificates of proficiency and accomplishment are accessible to students. Certificate programs accept students with some work experience.
Degree-seekers can enroll in online courses through the Hawai'i Community College System, even though Hawai'i CC does not offer online programs. Students in remote education have access to online tutoring, proctoring, and IT services.
In-state students save around 66% on tuition at all Hawaii community colleges compared to out-of-state students. Taking classes during the summer term incurs a higher tuition fee.However, it is also another Best Community College in Hawaii.
At Honolulu CC, degree- and certificate-seeking students can pick from over two dozen academic programs.
Hawaiian studies, natural sciences, Asian studies, communication, and psychology are among the five associate degree programs in the liberal arts that are transferable to Hawaii's four-year public universities.
Online programs at Honolulu Community College are offered to in-state students at a fraction of the cost of four-year public universities.
All prospective students must pass a readiness examination before enrolling in an online course. This Best Community College in Hawaii provides courses in five-week terms.
Honolulu CC accepts new students during the fall, spring, and summer terms. By submitting standardized test scores, incoming degree applicants can complete the placement testing criteria at Honolulu Community College.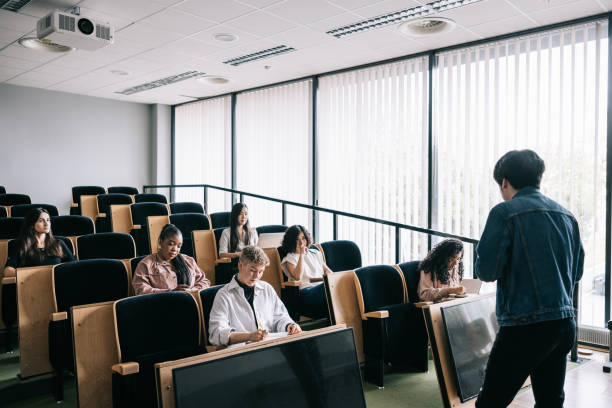 The Best Community College in Hawaii is a rural institution that emphasizes the creative arts, Hawaiian culture studies, and environmental sciences.
It is situated at the foot of the Ko'olau Mountains. With a 100% admission rate and around 2,700 students, the student-to-faculty ratio is under 18:1.
This demonstrates which professors are responsive to student criticism and knowledgeable in their respective fields.
In-state tuition is roughly $3,194, and out-of-state tuition is roughly $8,330.
The Accrediting Commission for Community and Junior Colleges accredits Windward Community College, as it does all community colleges affiliated with the University of Hawaii.
Through Hawaiian music studies, sustainable agriculture, and associate's degree programs in veterinary assistance, the university seeks to maintain Hawaiian culture.
Orchid culture, Polynesian surf culture, and the Hawaii Fishpond Lab are just a few examples of courses designed to reflect Hawaiian traditions and customs. In the Windward neighborhood, the spirit of Aloha is ever-present.
BYU-Hawaii, which is linked with The Church of Jesus Christ of Latter-day Saints, combines spiritual and secular aspects of education in an effort to promote lifelong learning.
The Oahu campus has less than 3,000 students and is located midway between the mountains and the beach, both of which are accessible by foot.
BYU-H is the ideal place to find direction and purpose, with a diverse student body representing over 70 countries. The cost of a three-semester academic year for Church members is around $5,720 due to contributions from both Church and non-Church members.
The typical net price is $12,793 dollars.
They retain 63% of staff.
63% of students earn a diploma.
Salary after College: $38,600
All students must participate actively in their education and constantly reflect on their experiences.
Common majors include Arts & Humanities, Math and Science, and Professional Certification. BYU-Hawaii offers minors and professional certifications, along with a variety of standard undergraduate degree programs and specialized major tracks, including Hawaiian language studies.
They urge students to customize their degree programs and become "holokai," which means "seafarer" in Hawaiian, an apt descriptor for any BYU-Hawaii student on the road to success.This is another Best Community College in Hawaii.
University of Phoenix-Hawaii is a for-profit institution in Honolulu that is linked with the University of Phoenix.
Bachelor's degrees are provided in business, education, computer technology, and healthcare, as well as master's degrees in business, education, and nursing.
The university's doctoral programs cover the same areas. The tuition is around $9,552, and there are only 313 undergraduate students in the town.
Faculty and instructors are committed to adapting instruction to meet the specific needs of each student.
UP-program will benefit working students with multiple time commitments for whom a traditional college schedule is not feasible.
Most students in Hawaii are beyond the age of 25 and are attempting to increase their employability or change careers.
Since 1978, the Higher Learning Commission has accredited UP-Hawaii for its more individualized and collaborative administration practices.It is also regarded as one of the Best Community College in Hawaii.
The Western Association of Schools and Colleges accredits Chaminade University of Honolulu, which was founded in 1955 as a private Catholic college linked with the Marianist tradition and is affiliated with the Marianist tradition.
Due to the school's location in the Kaimuki neighborhood of Honolulu, students live only around the corner from Waikiki Beach and have easy access to Diamond Head and the Pacific Ocean.
It has a typical enrollment of about 2,100 students and a student-to-teacher ratio of only 11:1.
In accordance with the school's stance that financial difficulty should not prohibit students from learning, the majority of students receive financial aid and scholarships.
Through service-learning, Chaminade seeks to promote the Marianist principles of peace, justice, and respect for all individuals.
There are nine graduate degrees available, including Education, Criminal Justice, and Pastoral Studies. Bachelor's degrees are available in subjects such as accountancy, forensic science, and religious studies.
Lastly, Chaminade is a wonderful place to begin a life of service and achievement.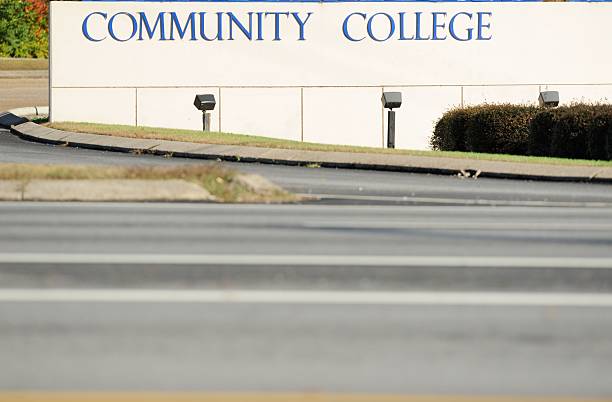 This Best Community College in Hawaii is a private, urban university established in downtown Honolulu in 1965.
The Best Community College in Hawaii presently offers over 30 bachelor's degrees in topics like as mathematics, science, the arts, and the humanities.
Six graduate degrees are available, including the Master of Education, Master of Business Administration, and Master of Social Work.
In addition, the institution offers a single doctoral-level nursing program. Due to the school's vast online course offerings, students can choose from a number of undergraduate, graduate, and associate degrees in a variety of disciplines.
As a predominantly liberal arts institution, HPU emphasizes a curriculum that reflects its student body's diversity.
The school's typical enrollment is little under 5,000, allowing for a more personalized college experience. In-state students pay an annual tuition and fee average of $27,500.
FAQs On Best Community College in Hawaii
Does Hawaii have community colleges?
The University of Hawai'i Community Colleges (UHCC) provides several types of financial aid, including grants and scholarships, work study and loans. Financial Aid Changes due to the COVID.
Is community college free in Hawaii?
The Hawai'i Promise Scholarship program provides free in-state tuition for qualified University of Hawai'i Community College students with financial needs. Hawai'i Promise covers direct education costs—including tuition, fees, and an allowance for books and supplies.
Is it expensive to live in Hawaii?
Renting in Hawaii is much more expensive than most places on the mainland – and it all depends on location. For example, a studio on Oahu can range from $1,000 to more than $1,600 per month and that's not including utilities, which can be around $150 per month for one person.
What GPA do you need to go to college in Hawaii?
(Most schools use a weighted GPA out of 4.0, though some report an unweighted GPA. With a GPA of 3.74, University of Hawaii at Manoa requires you to be above average in your high school class. You'll need at least a mix of A's and B's, with more A's than B's.
see also